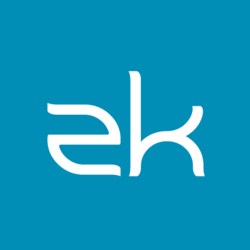 ZK is a highly productive open source Java framework for building amazing enterprise web and mobile applications.
London (PRWEB) September 12, 2012
Now that touch devices are an increasing trend and an essential device for more and more enterprises and companies, a framework that supports responsive design to fit screen resolution and user experience of touch devices such as iPad and Android tablets has also become an important value for developers when choosing an UI framework so as to save them time and increase efficiency.
The new ZK 6.5 released today not only brings in this value but in addition offers developers the ability and convenience of only having to write the code once and have it run on desktop and touch devices. Most vendors have a separate touch component set which requires implementation of a separate application. ZK sees it differently, we have taken one step further, the new ZK 6.5 requires you to only use one component set that adapts to various devices bringing true write once, run anywhere and on any device, saving development and maintenance efforts whilst increasing massive productivity.
ZK 6.5's responsive components handle touch events and device orientation automatically and also optimizes UI components so as to make it more user friendly, achieving real device transparency.
Apart from this, ZK 6.5 also brings with it performance upgrade done by simplifying component structure and minimizing component style sheet to leverage CSS 3 power coming along with a host of new features including but not limited to:

Further HTML 5 support
Enhanced calendar support
Closable notification
For more details, please visit the release note, new features or download it right away!
Potix Corporation develops and supports highly productive open source solutions in the area of Java and growing Dart. Our flagship product ZK, is the leading Java web framework for enterprise level web & mobile applications. Leveraging the powers of Dart & HTML 5, Rikulo is a framework for creating cross-platform web & native mobile applications.
Innovation is the most driving force behind the growing Potix. Potix delivered the first Server+client Fusion architecture, first embeddable Java web spreadsheet, first true pivot table and first Ajax framework to bring applications from mouse to touch in one codebase and component set.
ZK has more than 1,500,000 downloads since its first release in late 2005. ZK is deployed by a large number of Fortune Global 500 companies, including Barclays, Allianz, Swiss RE, eBay, Roche, Deutsche Bank, Sony, Sun Microsystems, Audi and Toyota, providing them with the ability to rapidly create rich Ajax enterprise level applications.