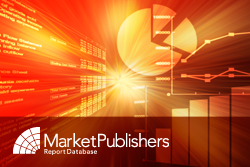 London, UK (PRWEB) September 12, 2012
The chemistry of the new electronics and electrics is key to its future, whether it is invisible, tightly rollable, biodegradable, edible, employing the memristor logic of the human brain or possessing any other previously- impossible capability in a manufactured device. De-risking that material development is vital yet the information on which to base that has been unavailable.
Most chemical and material companies wish to de-risk their investment by finding common formulations across this new business that has a potential of over $50 billion for them. This will reduce R&D cost and provide escape routes to sell their current formulations elsewhere if they prove unsuccessful in the first application addressed.
New in-demand report "Most-Needed Chemicals for New Disruptive Electronics and Electrics" developed by IDTechEx has been recently published by Market Publishers Ltd.
Report Details:
Title: Most-Needed Chemicals for New Disruptive Electronics and Electrics
Published: September, 2012
Pages: 192
Price: US$ 4,995
http://marketpublishers.com/report/industry/chemicals_petrochemicals/most-needed-chemicals-4-new-disruptive-electronics-n-electrics.html
The study offers a complete review of 12 basic compounds most widely used in the new electronics and electrics, which allows comparing them with compounds exhibiting the broadest range of appropriate electrical and optical functions for the future.
The report also looks at the 37 families of new and rapidly-evolving electronic and electric device, spanning nano to very large devices.
Report Contents:
1. EXECUTIVE SUMMARY AND CONCLUSIONS
1.1. The most important materials by three criteria
1.2. Chemical giants reposition to benefit
1.2.1. Itochu and partners
1.2.2. BASF and partners
1.2.3. Dow and others
1.3. Need for de-risking
1.4. The most widely useful compounds
1.5. Much scope for premium-priced variants
1.6. The most versatile compounds electronically
1.7. Disruptive new electronics and electrics - the market pull
1.8. Fine metals and semiconductors that will be most widely used - survey result
1.9. Fine inorganic compounds most widely needed - survey results
1.10. The inorganic compounds - detailed results for 37 families of device
1.11. Isomers of carbon most widely needed - survey result
1.12. Fine organic compounds most widely needed - survey results
1.13. Survey results for lithium salts in the biggest battery market
1.14. Less prevalent or less established formulations
2. INTRODUCTION
2.1. Elements being targeted
2.2. Here come composites and mixtures
2.3. Disparate value propositions
2.4. Here comes printing
2.5. Great breadth
2.6. Fragile chemicals
2.7. Challenges of ink formulation
2.8. Company size is not a problem
2.9. Uncertainties
2.10. Inorganic vs organic
2.11. Impediments
2.12. Photovoltaics
2.13. Examples of company activity
2.13.1. Dow Chemical
2.13.2. Merck, DuPont and Honeywell
2.13.3. Bayer
2.14. Progress with Semiconductors
2.15. Printed and multilayer electronics and electrics needs new design rules
2.16. Metamaterials, nantennas and memristors
2.17. The toolkit becomes large
2.17.1. Three dimensional
2.17.2. Leveraging smart substrates
2.17.3. Planned applications can have plenty of area
2.17.4. Health and environment to the fore
2.17.5. Three generations?
3. THE MOST IMPORTANT EMERGING DEVICES AND THEIR REQUIREMENTS
3.1. Conductive patterning: antennas, electrodes, interconnects, metamaterials
3.1.1. Silver flake inks continue to reign supreme for printing
3.1.2. Alternatives gain share
3.1.3. ITO Replacement
3.1.4. For RFID Tags
3.1.5. For logic and memory
3.1.6. For sensors
3.1.7. For smart packaging
3.1.8. For memristors
3.2. CIGS Photovoltaics
3.2.1. Brief description of technology
3.3. DSSC Photovoltaics
3.3.1. Brief description of technology
3.4. Electrophoretic displays and alternatives
3.4.1. Brief description of the technology
3.4.2. Applications of E-paper displays
3.4.3. E ink
3.4.4. The Killer Application
3.4.5. SiPix, Taiwan
3.4.6. Alternatives - electrowetting
3.5. Inorganic LED
3.6. Li-ion battery rechargeable
3.7. Rechargeable lithium/lithium metal battery and PEM fuel cell
3.8. MEMS & NEMS
3.9. Organic Light Emitting Diode OLED displays and lighting
3.10. Power semiconductors
3.11. Supercapacitor
3.12. Supercabattery
3.13. Touch screen
3.13.1. Main Touch Technologies
3.13.2. Leading Market Applications
3.13.3. ITO Alternatives for touch screens
3.13.4. Over 100 profiled organizations
3.14. Transistor, diode, thermistor, thyristor for electronics
3.15. Other devices of interest
4. CARBON NANOTUBES AND GRAPHENE
4.1. Carbon Nanotubes
4.2. Graphene
4.3. Carbon Nanotubes and graphene summary
4.4. 113 Organizations profiled
5. TITANIUM COMPOUNDS IN THE NEW ELECTRONICS AND ELECTRICS
6. FLUORINE COMPOUNDS FOR THE NEW ELECTRONICS AND ELECTRICS
APPENDIX 1: IDTECHEX PUBLICATIONS AND CONSULTANCY
More new market research reports by the publisher can be found at IDTechEx page.