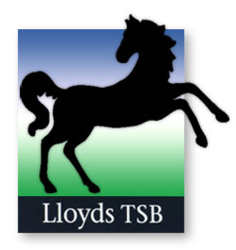 (PRWEB UK) 12 September 2012
Lloyds TSB is offering customers the chance to earn credit interest of up to 4% AER/3.93% Gross variable on its range of current accounts with Vantage.
With effect from Monday 10 September 2012, new and existing customers can apply to add Vantage to their current account and benefit from a market leading rate, which will be paid on balances of £5,000 and over where the following criteria has been met:

the account has been credited with £1,000 during the calendar month;
the account has remained in credit during the monthly billing period; and
a minimum of two direct debits have been set up on the account*.
The new rate will be applied to the whole balance up to £6,000** until 31 October 2013. Therefore, a customer who maintains a balance of £6,000 in their account and who meets the required criteria will earn £235.80 gross in credit interest over the course of a year.
With Vantage, customers can earn upwards of 1.5% AER/1.49% Gross on balances from as little as £1, meaning customers who maintain a lower balance will also continue to benefit from a competitive credit interest rate.
There is no charge for adding Vantage to a Lloyds TSB current account and customers can receive the following tiered interest rates, which will be applied to the entire balance in the account:
Balance AER % Gross %
£1+ 1.50 1.49
£1,000 + 2.00 1.98
£3,000 + 3.00 2.96
£5,000 - £6,000 4.00 3.93
The new 4% AER/3.93% Gross variable rate will be available to new and existing customers who apply for Vantage before 31 October 2012.
Jatin Patel, director of current accounts for Lloyds TSB, said:
"Adding Vantage is a smart way for customers to earn more from their current account, and the introduction of our new 4% AER credit interest rate on balances above £5,000 will give customers the chance to make their money work even harder for them over the next year.
"At Lloyds TSB we have a range of current accounts on offer, from our free Classic account through to our selection of Added Value Accounts. Vantage can be added to any of these accounts for free and allows customers to benefit from some of the most competitive current account rates on the market."
Notes to Editors:
Direct Debits must be set up on the account by 31 October 2012.
** No interest is paid on any balance over £6,000 (£5,000 from 1 November 2013).
The new 4% AER/3.93% Gross tier will be available for existing Lloyds TSB current account and Vantage customers via application in branch or by telephone only. Customers who do not currently hold a Lloyds TSB current account will also be able to apply online. All customers must apply before 31 October 2012.
For further details on the range of current accounts on offer at Lloyds TSB, including the free Classic account and the Silver, Gold, Platinum and Premier Added Value Accounts, please visit http://www.lloydstsb.com/current_accounts.asp