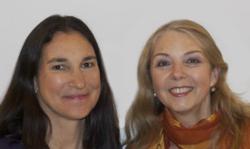 The eighty million Baby Boomers who will retire and grow old as the "age wave" crests have not faced up to the fact that they are likely to live a very long time as "old folks."
Whitefield, NH (PRWEB) September 18, 2012
Life is long and getting longer. So say Tracey Bowman and Mary Boone Wellington in their new book "Hope I Don't Die Before I Get Old". While undertaking the care of their aging parents, the two discovered that their own plans for later life were woefully inadequate. They set out to correct the problem with a hard look at the challenges to a long, happy, and healthy future.
Lifespans have increased by five years in just the last two decades. They are likely to get longer at an accelerated rate as medical science finds cures for more diseases and the benefits of better nutrition and exercise regimens are felt. The eighty million Baby Boomers who will retire and grow old as the "age wave" crests have not faced up to the fact that they are likely to live a very long time as "old folks." Many are ill prepared–refusing to believe that they may well outlive their savings and health.
This 'good read' serves as a guide to the caregiver, a road map for the future, and most of all, as an easy to follow checklist of essentials for a long and happy life. Downloadable excerpts from the book including "The Essential Checklist for a Long and Fruitful Life" are available from the website http://www.beforeigetold.com. In this checklist are many surprising facts on the cutting edge of research into the causes and prevention of age related difficulties such as osteoporosis, heart disease, and dementia. Also, what you did not know about the benefits of everything; from weight lifting to wine, and living wills to dental health. Finally, how to make sure you can pay for care, especially if you should need long term care, as one in 2.5 of us will.