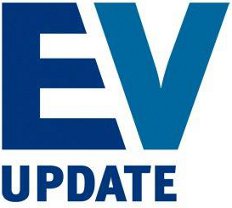 Excellent conference, can't wait to attend again
(PRWEB) September 13, 2012
EV Update: Define the business case for electric vehicles
Despite forecasts suggesting that Europe's road are set see 2.9 million electric vehicles by 2020, the uptake of the first generation of EVs has fallen sort of initial projections.
Business Development Director at EV Update, Krystyna Grant said, "only this week serious questions have been levelled at the long term profitability of the Chevy Volt'. She continued, 'therefore despite the clear advances that have been made over the past few years in terms of an EV infrastructure in Europe, many questions still surround the business case for EVs, not only for OEMs but for the whole EV industry".
Over the past 3 years, EV Update's Smart EV Infrastructure & Business Europe has firmly established its position as the Europe's most focused forum to unite automakers, utilities, EVSEs, Government, software and hardware manufacturers to discuss the business strategies and next-gen technology to drive mass market adoption of electric mobility. http://www.evupdate.com/electricvehicleeurope/
More automakers attending that ever before:
Senior-level attendees from companies including, Opal, Peugeot Citroen, Nissan, RWE Effizienz, EDF, Smith Electric, Siemens, Schneider, AVERE, HUBJECT, Continental, General Electric, Green eMotion and are already confirmed to attend. The 'Super Early Bird' conference pass discount of €300 expires this Friday (September 14): https://secure.telematicsupdate.com/smartev/register.php
Key issues addressed at Smart EV Infrastructure & Business Europe 2012 will include:

Decipher how to bring interoperability to the European EV infrastructure
Assess the evolving business and use -cases for the deployment of a fast charging network
Smart strategies to manage the impact of EV deployment on the grid energy consumption
Reduce vehicle price-points and total cost of ownership over vehicle lifecycle
Results and key data from Europe's largest and most innovative EV infrastructure projects
With 5 exclusive EV infrastructure case studies, 150+ executive delegates, 25+ senior-level telematics speakers and 18+ businesses-focussed sessions, Smart EV Infrastructure & Business Europe 2012 is the leading annual business focussed forum to unite the entire European electric vehicle industry.
Nissan attests, "Excellent conference, can't wait to attend again".
E.ON affirms, "Plug-In Electric Vehicle Infrastructure was the perfect opportunity to meet and network with knowledgeable EV professionals".
For the complete Smart EV Infrastructure & Business Europe 2012 conference programme and speaker line-up, access the e-brochure at http://www.evupdate.com/electricvehicleeurope/conference-event-brochure.php, or contact the EV Update team at europe (at) evupdate (dot) com
Register before this Friday (September 14) via the secure link below to take advantage for €300 saving on all conference passes:https://secure.telematicsupdate.com/smartev/register.php
About EV Update:
The motto of EV Update is simple. We are in the business of providing high-level business intelligence and networking solutions in the form of exclusive B2B conferences & exhibitions, reports, news, analysis and webcasts for the rapidly expanding global electric vehicle industry. Our conferences, news, analysis and reports are thoroughly researched, and we strive to raise the quality threshold with every conference, content or report that we produce.
Contact:
Gareth Ragg
Project Director | EVUpdate
T: +44 (0)20 7375 7532
E: gragg (at) evupdate (dot) com
W: http://www.evupdate.com/electricvehicleeurope/