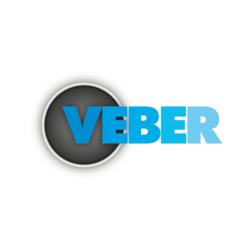 This choice simplifies logistics for us and therefore our customers.
(PRWEB UK) 13 September 2012
Veber is a UK based Dedicated Server & Cloud hosting provider which has made its name in the hosting industry by focusing on providing high performance and cost effective hosting solutions that are customised to each customer's requirements. Alongside this, Veber also prides itself on providing personalised support services with the ethos that each customer is an individual rather than a number in a billing system.
Operations Director, James Robinson, is proud of the service Veber provides: "We are delighted to have a portfolio of longstanding international clients. Each and every one of Veber's hosting solutions, whether a Dedicated Server, Cloud or Colocation is designed specifically to meet the needs of the particular client. We use the best hardware and provide extremely good customer service. Our Veber Promise provides a guarantee which clients can rely on." Read more on Veber's guarantee of satisfaction and service on the Veber website.
CEO of Veber, Tim Poultney, explains why the company has chosen LDeX as a partner in its hosting platform upgrade: "We are happy to be working with LDeX to grow our hosting platforms as the benefits in terms of location, specification, reliability and speed which it offers to our business are significant. This choice simplifies logistics for us and therefore our customers."
Veber's new hosting facility at LDeX1 is located in a prime London location at Staples Corner. The location boasts the best available internet connectivity providing direct access to Internet Exchange points and direct connectivity to other data centres in the UK and Europe. LDeX1 is an enterprise class, carrier neutral colocation facility owned, operated and managed by LDeX. With over 22,000 square feet of premium carrier neutral data centre space for up to 400 racks, Veber is happy to be part of the ultimate hosting environment for business critical server equipment. The data centre can accommodate bespoke requirements for server racks in secure shared areas and dedicated private suites.
Part of Veber's choice of LDeX as a colocation partner can be attributed to the facility's impressive technical specification. LDeX has 2MW of readily available private power, with all 22,000 sq ft backed up by generator and UPS systems. For cooling, N+1 chilled water cooling is in place and the site is physically guarded 24/7/365 with biometric access and CCTV monitoring. VESDA smoke detection with FM200 fire suppression provides reliable protection against fire risk. Connectivity with a choice of Tier1 and Tier2 networks is available, plus dark fibre circuits from multiple providers with diverse entry points into the building, delivers the speed and quality Veber customers have grown to appreciate.
Veber is also able to provide connectivity from their POPs in London Telehouse North, East and West* (*West available Q1 2013) as well as the Veber owned facility, WatDC in Watford, into LDeX where services on copper and fibre within the facility offer speeds from 10mbit to 10Gigabit.
Matt Edgley, LDeX's Director of Sales & Marketing, states: "LDeX are delighted to welcome Veber to our LDeX1 colocation facility. Being carrier neutral it's crucial for us to be able to offer a diverse choice of cost effective, high performance and high capacity network options through our ecosystem of network solutions partners. Veber's network reach and expert solutions with their pragmatic approach clearly driven by client need, further strengthens our own proposition for existing and future clients of LDeX. We look forward to working together in Partnership."
The Veber team is available to discuss any aspect of web hosting and can keep you up to date on the developments for the Veber hosting platform upgrade. You can visit the Veber website for all the contact details, email contactus@veber.co.uk or call the office on 020 3468 7000.