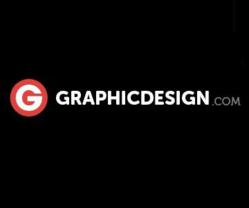 Dallas, TX (PRWEB) September 12, 2012
A staggering 515 GraphicDesign.com readers have spoken. In a recent poll "Top 10 Worst Corporate Rebrands" posted on the popular graphic design news and information site, voters overwhelmingly named MasterCard the worst corporate rebrand of all-time. MasterCard received 32% of the vote, which was nearly double the percentage of the next closest finisher.
GraphicDesign.com Advisory Board member Matt Cannon penned the article and described MasterCard's rebrand of its iconic red and yellow logo that added a clear circle: "This logo adds unnecessary elements that don't translate well. It has some very poor uses of shadows, transparency, and gradients. Finally, it's completely off balance to the right, making it look chaotic and unfinished."
NBC Universal was named the second worst corporate rebrand ever and received 18% of the vote, which was still 14% less than MasterCard. According to Cannon, the noticeable absence of the company's peacock was flagrant: "The peacock is a globally recognized icon and deserves more than an unstyled wordmark replacement. It's a shame to see a company completely miss an opportunity to leverage a classic."
When asked what they believed was the main cause of a corporate rebrand failure, 32% of GraphicDesign.com readers, or nearly one in three, responded, "Striving too far from the original designs and concepts." The next highest percentage went to "A logo that does not represent the company visually," which received 24% of the vote. Nearly 400 members of the graphic design industry voiced their choice.
The third and final multiple-choice question in Cannon's article asked what makes a "bad" logo. "Logo that has awkward/bad wordmark" fetched one-third of the vote, while "Logo that is transformed into something that is too far from the original" was the second most popular response at 30%. Needless to say, deviating from a company's traditional logo was a major gripe of many in the graphic design field.
There were comments-a-plenty fom readers in Cannon's article, several of whom bagged on MasterCard for its logo redesign. One wrote, "I kind of had to laugh after seeing MasterCard Worldwide. Looks like something I would have made my first day using Illustrator." Another person added, "It looks like someone discovered the 3D tool on Illustrator with that new MasterCard logo. As a graphic design student, balance is the most important aspect when designing."
Also, as one GraphicDesign.com reader observed, designers' creative juices seemed to be lacking: "Most of the others simply went the way of generic. That's okay if the product truly is generic, but to illustrate quality at a premium price…"
This week's poll article, written by Neil Tortorella, discusses how to price logo design projects. Visit GraphicDesign.com to weigh in today.
ABOUT GRAPHICDESIGN.COM
GraphicDesign.com is a leading source of news and information devoted entirely to the graphic design industry. Employers, students, and freelancers come to GraphicDesign.com to read and discuss current news, information, events as well as to find graphic design firms and to post or search for graphic design jobs.
CONTACT
Julia Wild
julia (at) graphicdesign (dot) com