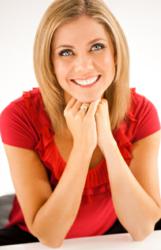 We are going to be talking about Penguin and how we can use a full content marketing strategy in a way that is going to comply with Google's Penguin algorithm.
Sydney, Australia (PRWEB) September 14, 2012
The new Google Penguin update has shook the online world. Many SEO companies are predicted to vanish in the next months and many businesses' online presence will be affected as a result of poor SEO practices. Although Google has long announced that they will no longer tolerate unethical search engine optimization actions, many companies from this field have ignored these warnings.
"The problem many business owners face is that they do not have an understanding of what constitutes good SEO practices," stated Ms Lewis, owner of Super Savvy Business. "As a result, when they hire an SEO company, they don't really know whether the company they have trusted is doing the right thing or not."
Ms Lewis further explains that this is extremely problematic because business owners often end up experiencing severe drops in their search engine ranking due to the bad practices of the SEO company they have hired.
"I'm often asked how one can be sure that the right methods are being used," said Ms Lewis, "which is difficult to answer, as Google is constantly changing its rules. So, unless you, as the website owner, have an understanding yourself, there is no real way to keep an eye on your SEO company."
Super Savvy Business, offering its services to entrepreneurs who want to ensure a good online presence for their businesses, has come up with a plan to help these people maintain or obtain good rankings. Fiona Lewis understands the importance of knowing how to deal with the new Penguin update and has already began creating a series of online podcasts as well as videos and articles that treat this theme.
Additionally, Ms Lewis uses the Ultimate Web Blueprint Workshop as a live means to pass the knowledge to those interested in online marketing techniques, but she also provides valuable information on the Super Savvy Business website. Thus, combining Ultimate Web Blueprint and Super Savvy Business, Ms Lewis has successfully managed to share easy ways to work with Google Penguin.
Ms Lewis explains her plans regarding these new internet marketing teaching materials, saying that, "We are going to be talking about Penguin and how we can use a full content marketing strategy in a way that is going to comply with Google's Penguin algorithm. It's going to be super simple and very powerful and very empowering for our participants to be able to walk out of here with a full training on how to comply to Google Penguin".
About Fiona Lewis
She is a best-selling author and award winning entrepreneur who triumphantly demonstrated the power of internet resources. Being a former teacher, she faced the great challenge of having to ensure an income while staying at home, thing which ambitioned her to completely change her lifestyle to the better. When a family tragedy placed even more importance on her earning ability, she knew that something had to change, dramatically.
As a lover of technology, Ms Lewis combined her passions with high level training from proven online business specialists, to create her own successful digital marketing consultancy.
About Super Savvy Business
Super Savvy Business is an online business and marketing service for entrepreneurs and business owners. It addresses all those who want to establish themselves as authorities with their niche by resorting to the online environment.
What is more, Super Savvy Business is an umbrella for all Fiona Lewis' businesses, encompassing all her activities: Mumpreneurs Online, Mentoring Mums Online, Business Women's Drive Time, The Ultimate Web Blueprint Workshop, and an upcoming Savvy Master Mind Program.
Find out more about how to work with Google Penguin by accessing Super Savvy Business now.