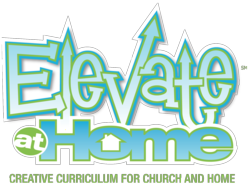 I've learned a lot about leadership during my time under Senior Pastor Ed Young. The biggest thing I've realized is you have to lead from a position of submission
Grapevine, Texas (PRWEB) September 12, 2012
Mike Johnson, Fellowship Church's Children's Pastor and Elevate Executive Producer, will speak at The International Network of Children's Ministry (INCM) brand new event: CM Leaders Conference. This two day event, September 13-14, held in Columbus, Ohio, will address the unique leadership challenges that children's ministers face, and offer training in specific leadership skill sets.
Mike Johnson's talk at the CM Leaders Conference covers trusting God, loyalty, and pastor - children's pastor relationships. "I've learned a lot about leadership during my time under Senior Pastor Ed Young. The biggest thing I've realized is you have to lead from a position of submission. As a children's pastor, you have to have a loyal relationship to your pastor, and God will bless your ministry," said Mike Johnson.
Michael Chanley, Executive Director of INCM, shared the reasoning behind this new event: "The church needs Children's Ministry leaders who are leaders of leaders...not baby-sitters. CM Leaders Conference is designed to meet the needs of the church by training those called to serve in Children's Ministry with leadership skills relevant to our unique calling."
According to INCM, the idea of this conference is to take people who have been identified by church leadership, or have identified themselves as leaders, and help them further develop themselves and their team to lead and disciple the next generation of children.
"We constantly push against the 'they are just kids' mentality. The best way to overcome this mindset is to equip the leaders who will pour into the next generation," said Mike Johnson when talking about the importance of this event.
"I am excited to share key principles to reach the next generation of leaders and help them to become the leaders God designed them to be," said Mike Johnson. "Leadership in children's ministry starts with the children's pastors and volunteers, and this is a time they can equip themselves to leave a remarkable legacy."
INCM has gathered many other veteran children's ministry leaders to come speak at this conference. Each session has multiple speakers from a variety of ministries including Steve Adams from Saddleback church, and Phil Vischer, known for his role in creating Veggie Tales.
ABOUT:
Elevate is a ministry of Fellowship Church that provides creative children's curriculum for church and home. Elevate teaches Biblical leadership principles to help kids become the leaders God designed them to be. To learn more about Elevate, or the E Leadership Program visit: ElevateAtChurch.com, or call 1-855-MY-Elevate.
Ed Young is the founding pastor of Fellowship Church in Dallas, Texas. He has written more than a dozen books, including his latest release, Sexperiment: 7 Days to Lasting Intimacy with Your Spouse. The book, written alongside wife, Lisa, has garnered a great deal of attention for its unconventional take on the importance of sex within a marriage. The new book includes practical tips for Christian married couples seeking to develop a regular, creative, and passionate intimate life.
INCM's mission is to train, motivate, encourage, network and resource Christian leaders who minister to children. They host several events in the United States and internationally. You can learn more about the International Network of Children's Ministry at INCM.org.
###
Press Contacts:
Carolyn Pachall
Elevate
carolyn.pachall(at)elevatepastors(dot)com
972-471-6876
Andy Boyd
Fellowship Church
andy.boyd(at)fellowshipchurch(dot)com
972-471-5700