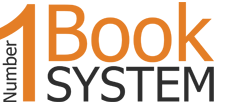 This may be the last chance to join Deiss's Number One Book System.
Scottsdale, AZ (PRWEB) September 12, 2012
After generating a huge waiting list and a large number of requests, Ryan Deiss has decided to briefly re-open his Number One Book System for everyone who wants to become a successful Kindle publisher but who missed the initial registration period.
The course will only be available for 24 hours, starting today.
The Number One Book System is a course and user group that teaches existing and new users how to write and promote successful electronic books on Amazon's Kindle platform.
Kindle books are now outselling all hardcover and paperback books combined.
The ability to embed web hyperlinks into Kindle books has created a unique opportunity for authors to use Kindle books to build email lists and drive business leads in addition to generating revenue or establishing expertise.
Deiss's system goes far beyond just teaching members how to write and publish their book on Amazon. The system leverages one of the most powerful buying triggers in the mind of readers - reviews from other users.
Members of the Number One Book System can submit their new or existing Kindle books to other members and request reviews. Those reviews provide "social proof" which will be seen by potential buyers who are looking around to see what other people are buying (in the hopes of making the right decision).
Testimonials from members who signed up during the initial enrollment period are already rolling in, with a number of members reporting large numbers of downloads of their new Kindle books as a result of using Deiss's system.
Deiss originally closed the doors to the course to focus on the initial members, but was soon overwhelmed by those who acted too slowly to get in, and has agreed to open the course to new members for just 24 hours.
Those interested in publishing and promoting a book on the Kindle should visit the official Number One Book System Site.
Anyone interested in the free bonuses being provided by NumberOneBookSystemBonuses.com should visit: http://numberonebooksystembonuses.com