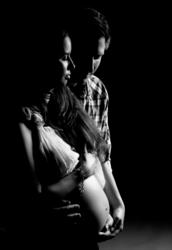 Amazing Photography!
Great Prices!
(PRWEB UK) 14 September 2012
Nine months may feel like a lifetime – but before long, the bump will be a distant memory – beautiful maternity photography is a wonderful way to commemorate pregnancy.
Having a baby is undoubtedly one of the most exciting things a person can ever do, but as with most of life's big events, it can start out feeling like a marathon of planning but soon blur into a sprint of time flashing before the eyes!
James Broome Photography has put together a fantastic professional pregnancy photography package that will make sure however much time flies, beautifully captured memories of the whole experience, from Bump to Baby will remain forever.
The Bump to Baby Photography Package comprises three individual photo shoots – one for the mother-to-be to use as a maternity photography session, and a further two to be used during baby's first year.
While James Broome Photography have plenty of experience when it comes to taking beautiful photos of pregnant women, it seems many mums-to-be are still not taking the opportunity to capture their bumps before they become babies. The 'bump photo' trend may have started among celebrity parents, but it's certainly not an exclusive club anymore! A great maternity portrait is arguably as important as baby's first photo. Pregnancy is an important and literally life-changing time, so certainly deserves to be commemorated. Many mums comment on how they 'miss' their bump as the months go by, so a stunning maternity portrait is not only a great pick-me-up during the 'home stretch' of pregnancy, but a wonderful way to cherish those memories of when before the bump became a baby.
As a leading Maternity Photographer in Manchester, James Broome is able to offer an array of creative ideas to help craft a perfectly tailored 'bump photo'. Whether it's a traditional 'proud parents' set up – Mum looking Radiant, Dad standing behind with arms around the bump, or something more contemporary – perhaps a photo within a photo, where the scan picture is incorporated into the shot, James is happy to lend advice and work together, to make ideas happen and make sure to capture beautiful memories to cherish.
And once that beautiful bump becomes a bouncing baby, James is delighted to offer continuing advice and ideas as to how to use the remaining two shoots to produce some stunning photos to share proudly with friends and family.
An essential part of baby photography is of course a newborn shoot – babies don't stay tiny for long, and one of the benefits of the Bump to Baby Package is that clients can get to know their photographer which helps put everyone at ease during the first baby shoot.
The third shoot is done at around six months. By this time, babies are more responsive, and an experienced photographer like James has plenty of tricks up his sleeve to get the best results. Parents are also welcome to incorporate any 'props' such as favourite toys into the shoot to personalise the end photos as they wish and to get involved in the shoot too if they'd like. First class equipment and lighting in the studio, plus a wealth of experience on the photographer's part, combine to produce perfect photos to show off with pride.
The Bump to Baby Package really is a fabulous way to document a child's first year. It represents wonderful value for money and includes first class support and advice from one of Manchester's best photographers at every step of the way.
The package retails at just £45 and includes:
- One Professional Maternity Portrait Session
- Two Professional Baby Portrait Sessions over Baby's first year.
- A spectacular HD viewing session of the professionally edited images following each shoot.
- Three 5x5" Photographs from each shoot.
- A luxury leather folio to protect & display the beautiful photos.
For more information, visit http://www.jamesbroomephotography.com, or to make a booking, call the studio direct on 0800 612 6102.