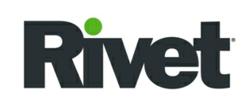 Denver, CO (PRWEB) September 12, 2012
Rivet Software, the premier provider of standards-based business reporting and analytics software, today announced an agreement for Rivet Software to incorporate XBRL Consistency Suite Checks into its Crossfire platform.
XBRL Consistency Suite, which was developed and maintained by XBRL US, runs a set of over 12,000 automated checks against a company's XBRL filing, providing another level of quality control for its users. Designed by XBRL US and accounting experts in collaboration with corporate filers, the XBRL Consistency Suite identifies problems in XBRL documents such as incorrect use of signs, missing concepts, and concepts used incorrectly.
Rivet will immediately begin incorporating the Consistency Suite checks into Crossfire, the most tested and used XBRL data management and filing solution in the industry. The firm's co-founders, Mike Rohan and Emily Huang, were early pioneers of XBRL and were intimately involved with its design, development, and promotion from the outset.
"We're making the best better. Our Crossfire offering will be enhanced with the addition of the XBRL US Consistency Suite Checks," said Ms. Huang. "Our aim has always been to provide the highest quality XBRL filings for our clients and this relationship takes a big step toward that end."
The XBRL Consistency Suite produces a report that identifies potential errors related to the use of the U.S. GAAP Taxonomy, both face financials and footnote disclosures, so corporate filers can make corrections before submitting to regulators and investors.
"Thousands of companies are now using XBRL to prepare financial statements, and we're looking to help them make their processes more efficient, and giving them the information they need to create high quality XBRL-formatted financials," said Campbell Pryde, President and CEO of XBRL US.
Rivet employs the largest and most experienced XBRL and financial reporting staff in the industry to support the platform.
About Rivet Software
Rivet Software provides financial reporting systems that improve the way companies create and consume financial data. Founded in 2003 by software and accounting industry veterans, Rivet's mission remains to revolutionize global financial communications by enabling financial transparency and leveraging global standards. Headquartered in Denver, CO, the firm employs the most experienced XBRL and financial reporting staff in the industry. Rivet was honored in 2011 and 2012 as an Inc 500 company. For more information, visit http://www.rivetsoftware.com.
About XBRL US
XBRL US is the non-profit consortium for XBRL business reporting standards in the U.S. and it represents the business information supply chain. Its mission is to support the implementation of XBRL business reporting standards through the development of taxonomies for use by U.S. public and private sectors, with a goal of interoperability between sectors, and by promoting XBRL adoption through marketplace collaboration. XBRL US has developed taxonomies for U.S. GAAP, credit rating and mutual fund reporting under contract with the U.S. Securities and Exchange Commission, and has developed a taxonomy for corporate actions. Learn more at http://xbrl.us