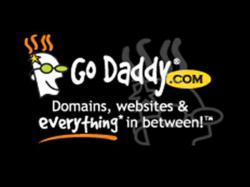 ...no matter if the site was hacked or not, the sudden outage surely frustrated its customers
Phoenix, AZ (PRWEB) September 12, 2012
On Monday, websites of GoDaddy.com clients suddenly went offline. A report from nytimes.com stated that the domain hosting company had an outage that started the morning of September 10 and lasted for hours. Technology news website GreenBeanBuddy.com said that the sudden downtime of the site raised concerns among its clients about the quality of security it provides to them.
According to the report, initial speculations pointed the hacking group Anonymous responsible for GoDaddy's outage. Nonetheless, it related that a hacker going by the twitter id "Anonymous Own3r" took credit of the attack. The person stated that he or she took the website down to test its security and for other reasons he or she refused to divulge at the present.
However, an update from GoDaddy denied the reports about it being hacked, shared the report. The site said its recent problem was internal. Additionally, its spokeswoman, Elizabeth Driscoll, assured that the outage did not compromise any of their clients' vital information as credit card data, username and password.
Because of its initial support to the Stop Online Piracy Act or SOPA, GoDaddy was a target of hackers the previous years. But after its customers moved to its competitors because of it, the website hosting company withdrew its support.
Here is a part of the post GoDaddy Goes Down written by GreenBeanBuddy.com.
"Given that GoDaddy is one of the biggest domain hosting companies, thousands and probably even millions of its clients were affected by its outage. But in fairness to the company, they were quick to address to the problem. However, it still took hours before they were able to restore their services to some of their customers.
Needless to say the hacking raised questions about GoDaddy's security. Its spokeswoman though, Elizabeth Driscoll, assured that no valuable information about its clients as in credit card data, username and passwords were compromised by the temporary outage of their system. Additionally, despite one person's claim that he did the hacking, the web hosting company just recently said that the system down was due to internal problems."
Technology news website GreenBeanBeanBuddy.com commented that GoDaddy's recent problem worried its clients. It asserted that no matter if the site was hacked or not, the sudden outage surely frustrated its customers. And more importantly, it said that it raised concerns about their security level.
Get More of the Latest News in Technology, Entertainment and Sports at GreenBeanBuddy.com.