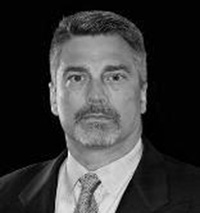 I also want to practice long enough to see the laws of Texas start to level the playing field, where individual litigants can stand up against corporate empires and not just ask for, but demand justice.
Austin, TX (PRWEB) September 27, 2012
Kelly recently made headlines as the lead counsel on the high profile, law changing case involving Jamie Leigh Jones (No. 08-20380, 5th Circuit Court of Appeals). He also appeared on ABC's 20/20 alongside Jones, who was also featured in the HBO produced documentary "Hot Coffee."
While his client's employment contract pushed her to seek resolution in arbitration, Kelly, in cooperation with lawmakers, helped her inspire the 2009 Arbitration Fairness Act, giving Ms. Jones, and other victims of sexual assault by military contractors, the right to a trial by a jury of their peers, rather than banishment to secret arbitration of the past.
In addition to strides made regarding the Arbitration Fairness Act, the accomplished Trial Attorney also boasts a laundry list of successful verdicts across Texas. In early 2012, Kelly, helped a mentally disabled rape victim to a multi-million dollar verdict (Grimalda v. St. Judes Home, Inc., 10CV4133 in the 405th Judicial District Court of Galveston County, Texas).
As a former Marine JAG Officer, Kelly joins five other military JAG Officers at The Carlson Law Firm, who served their country proudly and continue to advocate for servicemen and women, offering injured clients a voice in situations of private military contractor negligence, military medical malpractice and even family legal matters.
"While I strive to represent clients to the best of my abilities and hope to earn the respect of my colleagues and opponents, I also want to practice long enough to see the laws of Texas start to level the playing field, where individual litigants can stand up against corporate empires and not just ask for, but demand justice," Kelly said.
His recent venture, joining the team of more than 25 attorneys practicing across the state at The Carlson Law Firm, offers Kelly a chance to share his successes, experience and extensive knowledge while, in turn, gaining the resources and expertise of an accomplished team.
"One of the most valuable offerings our firm brings to the table is the team atmosphere we posses," Carlson Law Firm Managing Partner, Craig Carlson said. "With a mere phone call, short walk down the hall or click of a mouse, our team has access to some of the most knowledgeable attorneys, registered nurses and investigators, right on staff. That's such an important asset to our clients."
Despite the many accomplishments and successes Todd Kelly boasts, he recognizes and confronts the challenges in his field, particularly in medical malpractice, where laws often restrict litigants and makes it difficult for attorneys to accept such cases. Experience in medical malpractice sparked a fire within the seasoned attorney, who doesn't merely hope for change in his industry and among Texas law and capped case values.
"What is so egregious about this is that it violates a person's right to a trial by jury – a right we supposedly hold so dear in this country. When a jury hears all the facts and decides the case, the administration of justice should not be left to a legislature with an agenda to limit what that jury can do," Kelly said.
Against all odds in an unfavorable Texas medical malpractice climate, Kelly continues to help injured clients hold negligent parties responsible for wrongful death, failure to diagnose, birth injuries and other situations resulting from careless medical treatment. In 2010, the Texas Trial Attorney helped his client to a record-setting medical malpractice verdict in Harris County in the case of Luna v. Weddington (No. 20243/2008 in the 234th Judicial District Court of Harris County).
"When the jury announced their multi-million dollar verdict, my new friends hugged my neck and blessed me for having helped them," Kelly remembered. "That's why I do it."
While the cases, circumstances and trials are sometimes exhilarating, Kelly recognizes the impact each and every case has on his injured clients and their loved ones. The situations some clients encounter are sometimes grave, as victims and families wonder how they'll possibly manage mounting bills and sickness, often resulting in financial devastation for families that have worked their entire lives to build a modest retirement.
As injured victims of medical malpractice, car wrecks, 18 wheeler accidents and other situations face a life turned upside down as a result of an accident; personal injury lawyers at The Carlson Law Firm recognize the significance and opportunity to help.
"Each person that calls us or walks through our doors has a matter that may have the potential to, or may have already transformed their lives," Carlson noted. "Todd's caring attitude and passion for helping people is infectious and fits perfectly with the Carlson Law Firm's mission."
For more information about L. Todd Kelly and The Carlson Law Firm, call 800-359-5690 or visit http://www.carlsonattorneys.com