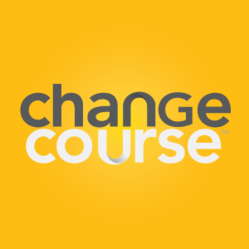 Everything Change Course stands for resonates with my vision, heart, and passion for unlimited change.
Cambridge, MA (PRWEB) September 20, 2012
"People really want their lives to matter" says Change Course creator Dan Pallotta.
Pallotta is one of the original social entrepreneurs, having invented the multi-day charitable event industry with the AIDSRides and Breast Cancer 3-Days. These events gave 182,000 people access to their personal heroism and raised $582 million in eight years. Pallotta is also the President of Advertising for Humanity, the author of 3-books on changing the world, and a featured weekly contributor to the Harvard Business Review Online.
Pallotta continues "the big goal of Change Course is to provide each participant with a sense of power to make the maximum impact with his or her life, and to create the career he/she each wants, rather than one written by someone else."
Dan became inspired to create Change Course after receiving hundreds of emails from college students, nonprofit employees, and executives— all passionate about changing the world but lacking a sense of clarity on how to do so.
Change Course is part head and part heart, designed to inspire, and to provide participants with a blueprint on how to translate their passion into a career that has a meaningful impact.
Some of the topics Change Course covers are: the economics and philosophy of making a difference, the pros and cons of a nonprofit career, duty and responsibility vs. joy and opportunity, social enterprise and social entrepreneurship, and maximizing the impact of personal philanthropy.
Arlene Rees, Executive Director of a Canadian non profit is drawn to Change Course because "everything Change Course stands for resonates with my vision, heart, and passion for unlimited change."
"I want to be good at doing good" says Volunteer Bobby Fredrickson from Nashville.
When asked why should one register for Change Course, Dan Pallotta has a simple answer "There is nothing like it in the world."
Change Course will take place at the beautiful WGBH Studios in Boston on October 27 - 28, 2012. Registration is $299, and space is limited.
For more information, and to register visit http://www.thechangecourse.com, email info(at)thechangecourse(dot)com or call 617 588 2132 x 2