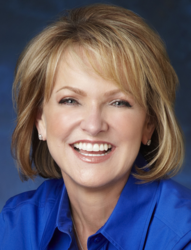 The people at Central Texas Children's Home change the trajectory of the lives of the children in their care from tragedy to triumph!
Creedmor, Texas (PRWEB) September 13, 2012
"Boots and Bandanas" is a fund-raising dinner at the Texas Disposal System Exotic Game Ranch Pavilion. The dinner will benefit abused and neglected children of the Central Texas Children's Home. There is no specific charge for the dinner, but the event is being held to raise money for life-changing programs for the children who call Central Texas Children's Home their home.
A Silent Auction will begin at 5:45PM on Saturday, September 22, followed by dinner and keynote message from nationally known child advocate and author, Rhonda Sciortino.
Rhonda Sciortino overcame abandonment, abuse, poverty, filth, and hunger, and built a life of affluence, order, fulfillment, and excellent relationships. Her desire is to help others mine lessons out of their pain and apply them to their future to create their own success. She has written several books, including The Prayer that Covers It All and Succeed Because of What You've Been Through. Rhonda hosts a radio program in which she interviews people who have overcome adversity. She has been a guest on numerous radio and TV programs, including The Today Show.
Central Texas Children's Home has been providing family services with a Christian influence to children in need since 1969. Begun as a home for dependent children, over the years the services have been expanded to assist children and families disrupted by problems. It now provides resident care for children between the ages of 5 and 17.
Register for the dinner and fundraiser online at http://www.ctchdinneraustin.org The dinner will be held at the Texas Disposal System Exotic Game Ranch Pavilion located at 3606 FM 1327 Creedmoor Texas. For more information, contact: Tom Hagan, Executive Director Central Texas Children's Home Phone (512) 243-1386.