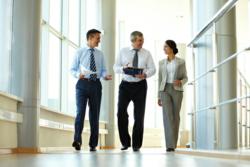 The fact that area is attracting record numbers of business start-ups is a very positive sign for future growth and prosperity
UK (PRWEB UK) 15 September 2012
Aylesbury: Aylesbury has had a very successful half year in terms of new company formations, according to data in the new Duport Confidence Report for the area.
The first half of the year saw more new companies formed than any other half year on record, as did the second quarter. The month of May also saw a record set for new company registrations, when compared to all other Mays.
Not only are new companies being formed, the number of company closures in the area is decreasing. There has been a drop of 9.1% when comparing the first half of 2011 to the first half of 2012. This puts Aylesbury ahead of the UK average.
The report also features naming trends and SIC codes data, which provide clues as to the type of companies that are being set up in Aylesbury. The most frequently-used word in new company names between June 2011 and June 2012 was "Consulting", while 1.97% of companies used the word "Management", 1.73% used "Consultancy" and 0.63% used "Consultants".
The SIC data lists 88 companies as management consultancies and a further 20 as software consultancy and supply. These trends point towards a growing "knowledge economy" and mirror data for the UK as a whole.
Managing Director of Duport.co.uk, Peter Valaitis said:
"Aylesbury has excellent links to London, but it is much more than a commuter town. The fact that area is attracting record numbers of business start-ups is a very positive sign for future growth and prosperity."
Although Aylesbury has suffered some hardships during the economic downturn, most data for the area is positive and suggests a promising future for the town, particularly in terms of new business and entrepreneurship.
More information can be found at http://www.duport.co.uk/aylesbury.
Duport Business Confidence Reports are generated and released by Duport Associates Ltd. The data contained in these reports is assimilated and analysed by Duport using public record data from sources including Companies House, Office for National Statistics and Ordnance Survey. Duport Associates Ltd is a leading UK company formation agent, established in 1997 and registering around 10,000 new companies each year through its Companies House approved software.