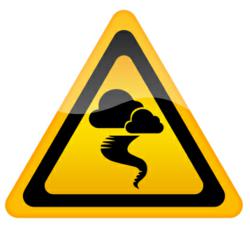 Whiteland, IN (PRWEB) September 14, 2012
Indiana Foundation Service is helping customers in central Indiana recover from the damaging effects caused by Hurricane Isaac. As the leading waterproofing contractor in the area, they can solve any of the many foundation water problems that have resulted such as wet and flooded basements and crawl spaces, damaged foundations, leaking basement windows, and sump pumps not operating efficiently.
Fox 59's Jake Miller interviewed Indiana Foundation Service's Sales Manager, Paige Cox, prior to the storm where she warned homeowners of the effects of such a severe storm.
Indiana Foundation Service is equipped to resolve these basement and crawl space water issues. As experts in foundation and structural problems, they repair settling foundations, sagging crawl spaces, cracks in foundations and floors, collapsing retaining walls, and much more. They combat the damp environment typical of basements with their patented and high performing French drains, high-quality sump pumps, and superior panel system.
Indiana Foundation Service is a member of both Foundation Supportworks, Inc. and Basement Systems, Inc., the leading international networks of foundation repair and basement waterproofing experts. Their products are developed and designed by technical engineers to the exacting standards of the latest in building science. Members are trained and certified by the network educators giving customers assurance of reliable, dependable work.
Indiana Foundation Service offers their expertise to both residential and commercial customers in Fort Wayne, Indianapolis, Bloomington, and the surrounding area.