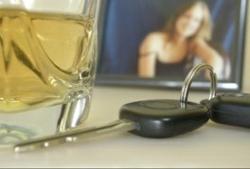 Seeing that local communities, organizations, and beer distributors are working together to help stop alcohol-related traffic accidents is a sign that people care enough about each other to want to get involved
Newport Beach, CA (PRWEB) September 13, 2012
In a KCAL9 news report on September 9, 2012 three people were killed Sunday morning after a BMW crashed into a pizzeria at around 3:35 am. According to police and fire officials the BMW was traveling at a high rate of speed and the driver was believed to have been drunk. The three people that were killed were passengers in the car when it hit Reno's Pizzeria & Restaurant at 11412 Ventura Blvd. and burst into flames.
KCAL9 reported the victims as Jason Shmelnik of Los Angeles, Pavel Volodkovich (known as Pasha), also of Los Angeles, and Ekaterina Botvinieva, who was visiting from New York. Volodkovich was identified as the driver.
John Bisnar of Bisnar Chase law firm said, "This is a tragic and unfortunate accident that we as personal injury lawyers have seen too many times. My heart goes out to the families of all of the victims."
Although drunk-driving accidents like the above mentioned are still occurring the numbers for drunk-driving fatalities have decreased and California statistics for 2010 were better than the national average and have remained the same over the past five years in a California traffic safety report card by the California Office of Traffic Safety.
The National Highway Traffic Safety Administration reported alcohol-related motor vehicle fatalities decreased by 4.9 percent in 2010 from 2009. The percentage of drunk driving fatalities has decreased due to a collaborative effort among law enforcement, public service announcements, community involvement and alcohol importers and distributors.
According to the Beer Institute more than seven-hundred million dollars has been spent on the prevention and education of driving while under the influence. The beer institute promotes many programs for preventing drunk driving. You can get more information on the beer industry's responsibility initiatives, by visiting the Beer Institute website http://www.beerinstitute.org
"Seeing that local communities, organizations, and beer distributors are working together to help stop alcohol-related traffic accidents is a sign that people care enough about each other to want to get involved," said Attorney John Bisnar. "Unfortunately there are still drunk-driving fatalities on our local roadways and we all need to continue working diligently to bring the percentage of drunk-driving accidents down."
"I am very passionate about promoting the prevention of drunk driving and I am a huge fan of MADD. It is important that when you are going out with your friends for a few cocktails or celebrating a special event with alcohol that you have a designated driver. And appreciate your friends that take your car keys from you when you've had one too many for the road. It is because they care."
About Bisnar | Chase
The Orange County drunk driving accident lawyers at Bisnar Chase represent people who have been severely injured or have lost a family member due to driver negligence in a drunk-driving accident. The law firm has obtained nearly two hundred million dollars in settlements and verdicts for their clients by winning a wide variety of challenging personal injury cases. The law firm also represents people who have been seriously injured or lost a family member due to wrongful death, defective products, and other types of traffic collisions.
If you know of someone seriously injured in an auto accident, call 800-561-4846 or fill out the online form at: http://www.california-lawyer-attorney.com for a free evaluation.
Attribution: http://www.nbclosangeles.com/news/local/Orange-County-Skateboarder-Hit-Run-Driver-Hunter-Bogert--167622645.html
http://www-nrd.nhtsa.dot.gov/Pubs/811606.pdf
http://www.ots.ca.gov/OTS_and_Traffic_Safety/Report_Card.asp