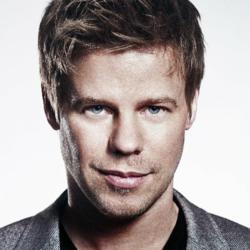 I will do my absolute utmost to make sure the audience will be entertained. I have been working hard to deliver the most high-impact show possible, one that will surpass all expectations.
New York, NY (PRWEB) September 17, 2012
Internationally acclaimed DJ/producer Ferry Corsten and Dutch promotions company UDC Events (producers of Dance Valley, Nightmare and Groundzero music festivals) bring Corsten's "FULL ON (Hosted By Ferry Corsten)" live DJ concept to the Amsterdam Dance Event (A.D.E.) at Undercurrent nightclub on Thursday October 18th in The Netherlands. Full On is not your standard club fare; it illustrates the symbiotic relationship between various genres of electronic music through back-to-back DJ sets encompassing trance, house and electro. Also included are live vocalists, custom graphics and the latest 3D visuals all united into a one-of-a-kind experience. Full On will launch at Undercurrent, the Dutch capitol's newest event space, in association with A.D.E./Buma Cultuur. The event will draw professionals from the global electronic dance music (EDM) industry, as well as the media and fans.
Full On is the next generation of the event concept previously known as "Full On Ferry," a live DJ show that was launched with UDC Events at Ahoy Rotterdam in 2007. After successful shows at Ahoy and other venues across the globe, the event was re-branded as FULL ON (Hosted By Ferry Corsten). Following the A.D.E. event known as Flashback At Paradiso in 2010, and the sold-out A.D.E. show featuring Ferry Corsten and Sander van Doorn at Escape nightclub in 2011, Undercurrent was chosen as the venue for the debut of Full On in 2012.
Full On had its North American debut in New York City at the official afterparty for Electric Zoo festival at the Roseland Ballroom on Friday, August 31st of this year. Full On also toured Australia in September, and stops in Helsinki and Prague are planned for later this year. The Full On show at A.D.E. 2012 marks the official world launch. In cooperation with UDC Events, Corsten's management team and a select group of designers, Ferry Corsten created a carefully tailored show akin to a concert.
Said Ferry Corsten, "I will do my absolute utmost to make sure the audience will be entertained. These last months, I have been working hard to deliver the most high-impact show possible, one that will give people the feeling they are getting the most bang for their buck. One that will surpass all their expectations."
Said Brian Bout of UDC Events, "We are excited to work with Ferry again to branch out the concept of Full On. The success of the Full On Ferry tent at Dance Valley this year is a confirmation that we are looking forward to a bright future together in the Netherlands for this."
Spread over two cavernous rooms, Full On will provide a mouthwatering lineup:
Main Room: Full On - Hosted by Ferry Corsten
Ferry Corsten, Aly & Fila, Bassjackers, Showtek, Sied van Riel, Chicane (LIVE).
Side Room: Solarstone presents Pure Trance
Solarstone, John 00 Fleming, Giuseppe Ottaviani (LIVE), Daniel Kandi, Orkidea.
Doors for Full On (Hosted By Ferry Corsten) at Undercurrent on October 18th open at 10:00pm local time; curfew is 6:00am local time the following day. Undercurrent is located at TT Vasumweg 93, 1033 SG, in the North of Amsterdam. The club sits on a truly breathtaking site on the lake IJ with views of central Amsterdam.
For more information, visit: http://www.FerryCorsten.com, http://www.FullOn.info, http://www.PureTrance.com, and http://www.amsterdam-dance-event.nl/program/2012/full-on-hosted-by-ferry-corsten-solarstone-presents-pure-trance; or contact EMILY TAN Media Relations, [email protected], +1(917) 318-3758. Follow Ferry Corsten on Twitter @FerryCorsten, and on Facebook at http://www.facebook.com/FerryCorsten.