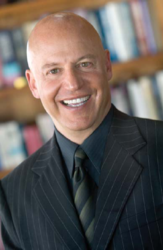 Employers can reap $3,000/employee because 2010 Healthcare Reform has created an immediate arbitrage opportunity on health benefits.
(PRWEB) September 12, 2012
Zane Benefits, which provides comprehensive and flexible alternatives to traditional employer health insurance, today published an article about healthcare costs in America.
The article was published by world renowned economist, professor, author, and founder of Zane Benefits, Paul Zane Pilzer. The article touches on healthcare costs, health reform, and the webinar given by Pilzer on September 11, 2012.
Pilzer states that the underlying moral issue is whether unlimited healthcare is a universal right guaranteed to all citizens, such as life and liberty, or whether the higher users of healthcare should bear a proportionate amount to their usage. This moral issue is compounded by the debate over obesity, and whether obesity is voluntary or involuntary. Obesity is the "elephant in the room" that was unmentionable during both political conventions. Regardless of its cause, U.S. Obesity is the single greatest factor driving U.S. healthcare costs to 300% the level of other developed nations.
Meanwhile, for U.S. employers, the implementation of 2010 Healthcare Reform has created the greatest immediate arbitrage opportunity Pilzer has seen in nearly 40 years.
Pilzer's webinar from September 11th will soon be available on-demand. The article can be read in its entirety here.
###
About Zane Benefits, Inc.
Zane Benefits, Inc, a software company, helps insurance brokers, accountants, and employers take advantage of new defined contribution health benefits and private exchanges via its proprietary SaaS online health benefits software. Zane Benefits does not sell insurance. Using Zane's platform, insurance professionals and accountants offer their clients a defined contribution plan with multiple individual health insurance options via a private health exchange of their choice.