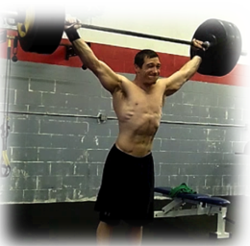 I will personalize a coaching plan for each new client.
(PRWEB) September 20, 2012
Travis Stoetzel, CSCS is launching his personal coaching services for a few select individuals. People interested in obtaining a fit and healthy body can apply to be coached by Travis Stoetzel. For $297.00 / phase- a person will receive a personalized diet and training program from Stoetzel himself.
"My policy is no cookie-cutter workouts," exclaimed Travis Stoetzel. "People want to know why they are not building muscles or becoming a total fitness animal. Well, cookie cutter programs don't cut it. I will personalize a coaching plan for each new client. Yes, the cost is $297, but if you don't invest in yourself then who else will?"
Every workout will be mapped out for each new client so he or she will know exactly what to do and exactly how to do it. "ALL the guesswork will be removed which means, no more guessing or being overwhelmed with not knowing what to do," continued Stoetzel. Stoetzel's plan also includes: Weekly Check-In's To Increase Accountability and Consistent Progress; Unlimited Access Stoetzel via Email, Video, and Text; Specialized 4 Week Program Development; Nutritional Guidance and Education; and much more!
Travis Stoetzel's personal coaching pays off. Ronan Conlon of Omaha, NE was one of fifty-one people to complete the infamous Spartan Death Race. A total of 340 + racers entered the challenge. Conlon stated he believed he was able to finish the race because of the training he received from Stoetzel.
Travis Stoetzel, CSCS has limited space to take on new clients for personal coaching services. If you are interested in discussing this service, please complete the online form for consideration. The form can be found here: http://www.travisstoetzel.com/coaching1/