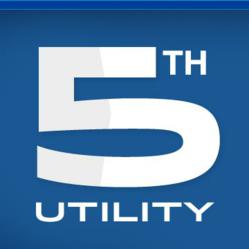 (PRWEB) September 14, 2012
Atlas Copco Compressors has launched a new blog – The Compressed Air Blog, the Fifth Utility – to serve as a comprehensive resource of news and insights for compressed air professionals. The Compressed Air Blog is updated regularly with the latest technology, best practices, videos and thought-starters that are easily searchable by industry or technology.
"We named our blog 'The Fifth Utility' as a tongue-in-cheek way of recognizing that our news and insights about the compressed air industry, commonly referred to as 'The Fourth Utility' behind water, gas and electricity because of the critical functionality it provides to so many manufacturing processes, is a beneficial resource for readers who rely on compressed air," said Paul Humphreys, vice president communications and branding for Atlas Copco Compressors, LLC. "Much like a golfer stops in at the '19th hole' after a round to share stories with his or her fellow loopers, our blog serves as a virtual clubhouse for the compressed air industry to talk shop and share information and anecdotal stories about our industry."
The blog also serves as a resource guide for energy-saving tips, sustainable manufacturing best practices, industry news, and links to interesting articles that have relevance with the compressed air community. Topics include charitable corporate endeavors, sustainable operations, carbon-neutral technologies that support energy-savings, energy audits and customer stories that detail the ways Atlas Copco compressors have made manufacturers more productive.
With resources and budgets tighter than ever, there is increased emphasis on sustainable business practices and finding new ways to save money without sacrificing efficiency. Tips, answers, and insights into these issues and more – are all available at The Compressed Air Blog.
Industrial Air is a division within Atlas Copco's Compressor Technique business area. It develops, manufactures and markets oil-injected and oil-free air compressors, vacuum pumps, gas generators, air treatment solutions and compressor controls and monitoring under several brands. In addition to serving a wide variety of industries, dedicated solutions are also available for marine, railway and oil and gas customers. The division's focus and main drive is to further improve its customers' productivity. The divisional headquarters and main production center are located in Antwerp, Belgium.
Atlas Copco Compressors LLC is part of the Compressor Technique Business Area, and its headquarters are located in Rock Hill, S.C. The company manufactures, markets, and services oil-free and oil-injected stationary air compressors, air treatment equipment, and air management systems, including local manufacturing of select products. Our Regional headquarters are based in four strategic locations – Eastern (Springfield, Mass.), Central (Chicago), Southern (Houston) and Western (Freemont, Calif.). Each region has the full support of field-based sales and service teams and a network of authorized distributors all across the United States. The Atlas Copco Group is No. 10 among the Top 100 sustainable companies in the world and has been additionally recognized by Forbes, Thomson-Reuters and Newsweek, among others, for its commitment to innovation and sustainability. In each of the past five years, Atlas Copco Compressors has continually increased investments in new U.S. facilities with major manufacturing, production, and distribution facilities located in Texas, North Carolina and South Carolina.
# # #