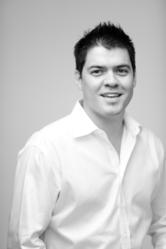 Each of our partners are fully aligned with the Movenbank Vision - Scott Bales, Chief Mobile Officer, Movenbank
NEW YORK, USA (PRWEB) September 12, 2012
Movenbank announced today that they have entered into partner agreements with Fidelity Information Systems, Tagit Mobile and Geezeo to develop its integrated payments, mobile commerce and personal financial management platforms that will deliver its vision of creating the world's first mobile-direct retail banking proposition.
Movenbank's Chief Mobile Officer, Scott Bales states, "Here at Movenbank we recognize that the future of financial services requires the collaboration of strong thought leaders, new technologies and new thinking. Each of our strategic partners have been handpicked to deliver Movenbank's vision of creating a world-class mobile centric customer experience, with feedback loops that will help our customers spend, save and live smarter with their money."
Navtel Singh, CEO & Co-Founder of Tagit, commented, "Tagit is delighted to be selected as a technology partner of Movenbank to create a new, innovative branchless banking experience for today's digital generation which seeks stimulating ways of engaging with banks for doing financial transactions and making payments on the go. We are confident that the combination of Movenbank's ground-breaking concept in banking and Tagit's robust mobile platform will deliver a user-experience which is second to none, one which is totally secure and scalable."
Co-founder and President of Geezeo, Peter Glyman, said, "The Geezeo API allows anyone to use our rock solid architecture and years of experience to quickly and efficiently launch a custom, PFM experience for their specific audience. Movenbank will be able to give customers a tailored user experience without worrying about the calculations, architecture, and scaling that comes from building a personal financial manager from the ground up."
Scott Bales summarised, "Each of our partners are fully aligned with that vision and the team here at Movenbank are excited to be working with the quality of Fidelity Information Systems, Tagit Mobile and Geeezeo."
About Movenbank http://www.movenbank.com
Movenbank is not your typical banking experience. Movenbank is working with banking and payments partners, mobile operators, social media partners, merchants and many others to help consumers live smarter financial lives. Based in New York City, Movenbank is set to revolutionize the day-to-day banking experience with the launch of the USA's first mobile-direct retail banking proposition.
About Geezeo http://www.geezeo.com.
Founded in 2006, US-based Geezeo offers an integrated suite of Online Financial Management (OFM) tools and services including Personal Financial Management (PFM) software for banks and credit unions. Geezeo's unique Engagement Banking platform helps financial institutions develop online customer dialog while generating growth through customer acquisition and increased wallet share. Geezeo presently serves over 110 clients.
About Tagit Mobile http://www.tagitmobile.com.
"Tagit is an award-winning Singapore-based mobile solutions company with a proprietary mobile banking and commerce platform which provides secure, scalable and innovative solutions for financial institutions and enterprises, to extend their web-based services to the mobile channel in a seamless and cost-efficient manner. Tagit's proprietary mobility platform Mobeix enables rapid mobilization of banks and enterprises, payment switches and aggregators to deliver transactions with high security and scalability.
About Fidelity Information Systems http://www.fisglobal.com.
Fidelity Information Systems is the world's largest global provider dedicated to banking and payments technologies. With a long history deeply rooted in the financial services sector, Fidelity Information Systems serves more than 14,000 institutions in over 100 countries. Headquartered in Jacksonville, Fla., Fidelity Information Systems employs more than 32,000 people worldwide and holds leadership positions in payment processing and banking solutions, providing software, services and outsourcing of the technology that drives financial institutions.