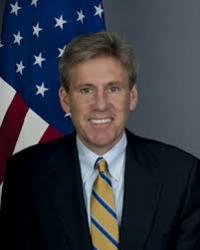 Washington DC
(PRWEB) September 12, 2012 -- The Syrian Expatriates Organization (SEO) strongly condemns the attacks on the U.S. Embassies in Libya and Egypt, and is deeply saddened by the death of U.S. Ambassador to Libya Chris Stevens and three Embassy staff members in Benghazi.
SEE: American who risked life to stop Gadhafi killed in Libya http://www.cnn.com/2012/09/12/world/africa/libya-us-ambassador-killed/index.html?hpt=hp_t1
"The attacks on the US Embassies in Egypt and Libya and the killing of Ambassador Stevens in Benghazi along with three of his colleagues, is an affront to freedom, tolerance and basic human decency. We strongly reject any form of extremism that would contribute to or influence such reprehensible behavior," said Dr. Mazen Hasan, Chairman of SEO.
There is speculation that part of the catalyst for the violence was an inflammatory video on Islam that was posted on Youtube. There are also reports that the attack was planned in advance by a group of extremists using protests at the U.S. Embassy as a diversion.
SEE: Sources Say Death of US Ambassador was Planned Attack http://www.local12.com/mostpopular/story/Sources-Says-Death-of-U-S-Ambassador-Was-Planned/sVwrfJPEo0iPMQKGGzr5UQ.cspx
"While we are against the denigration of any religion, no amount of anger at any entity could ever justify or excuse the outright murder of innocents," said Dr. Hasan. "Ambassador Stevens was a friend to the Libyan people who worked tirelessly for the cause of freedom and an exemplary and inspiring American. "
SEO demands a thorough investigation into the circumstances surrounding these tragic events and hopes that the perpetrators of this horrible crime will be brought to justice.
"We urge the world to recognize that the act of a small group of extremists should not cause us to vilify an entire nation and religion, nor should it deter us from the mission to promote stability and bolster democracy and freedom in the Middle East," said Dr. Hasan. "Our thoughts and prayers are with Ambassador Stevens and his family, and the families of all the victims."