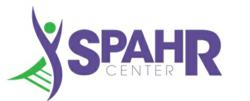 Indianapolis, Indiana (PRWEB) September 13, 2012
The tenth annual Girls' Night Out, which is hosted by Turkle & Associates, is set for Thursday, September 27, 2012. Doors open at 2 p.m. and close at 9 p.m. The event will be held at the Ritz Charles in Carmel, Indiana. Hosts describe Girls' Night Out as the most important fall event for women.
In cooperation with Turkle & Associates, Girls' Night Out is made possible with the help of local sponsors, physicians, vendors and consultants specializing in every aspect of health and beauty. Women will have the opportunity to learn about cosmetic surgery, nutrition, wellness, beauty products and various health services. Dr. Spahr is proud to offer helpful information about several valuable holistic health options this year.
"Many people who are searching for a life coach or bioidentical hormones in Indianapolis wind up contacting Dr. Spahr," a representative for the Spahr Center said. "The Spahr Center offers even more than what they are searching for." Look for more detailed information about The Spahr Center's health services at the upcoming Girls' Night Out. Although admission is free, a reservation is required. Find out more about reservations at http://www.girlsnightoutindy.com/.
For more information about Dr. Spahr and the Spahr Center, visit their website at http://www.spahrcenter.com/.
About The Spahr Center:
Dr. Spahr has been passionate about providing functional medicine since 1996. Finding the root cause of ailments and treating that cause is the goal of this facility's professionals. As a holistic health center in Indianapolis, The Spahr Center offers a broad range of treatments and services aimed at treating both ailments and the person as a whole. Spahr Center professionals evaluate digestive problems, food sensitivities and various imbalances. Treatments offered by the facility include nutrition plans, fitness plans, culinary treatments, acupuncture and medical services.