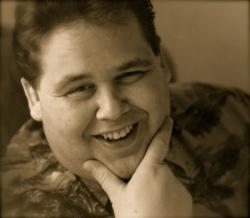 When one asks me "Ron? How do you do it?", I simply answer "Like anything else that I do, I just do it".
Hollywood, CA (PRWEB) September 13, 2012
Celebrity, Business and Relationship Psychic Ron Bard http://www.RonBard.com now brings his Modern Spiritualism reading to A-List Hollywood Celebrities and Business Leaders. When one asks me "Ron? How do you do it?", I simply answer "Like anything else that I do, I just do it". As a Psychic, Ron Bard has an ability to access intuition by simply doing it. This is an inherit ability that has been cultivated over a 30 year career as a Celebrity Psychic. There are many cases that call for the use of psychic tools in order to facilitate a reading. He can touch the personal belongings of someone in order to get case sensitive information. He can look at a photo or read a letter and connect to the information that is needed.
There are Psychic tools that he uses for specific tasks. Think of a Psychic as a Carpenter. The Carpenter has the knowledge and experience to build a home or construct a piece of furniture. The tools a psychic uses may vary from hammer and nails to reciprocating saws and chisels. Not all psychics are created equal and their abilities vary. The tools that they use for their craft may vary as well. He begins by listing the different types of psychic abilities followed by the different types of divination tools that are used.
Psychic Readings are available by appointment for Personal, Business, and Relationships from Ron Bard by calling his office at 818-763-0775 or 212-807-4954 or emailing ronbardoffice(at)gmail(dot)com. Visit http://www.RonBard.com for more information.
Ron Bard's Psychic Tools
Aura Readings: This is the ability to not only see the different energy fields of a human being, but to recognize the balance or imbalance of these fields. Beginning a psychic reading by observing a persons aura can spark an intuitive chain reaction that sends the practitioner into a state of empathy that connects them to their client.
Astral Projection: Is the ability to separate ones spirit from the body in order to connect to the spiritual realm or a different location and dimension. There are many psychics who claim to have this ability. They close their eyes and tremble as they fall into their chair, motionless. They regain consciousness surprisingly sometime later, relaying that they have returned with valuable information from their spirit travel. It makes for a dramatic and entertaining reading, but the messages they share are usually generic and nonsensical. For those who practice astral projection, We advise not to include this ability in their reading practice. Astral projection has many aspects that are influenced by variable forces at play. The visions that are experienced are mixed with straight forward information and images that can only be interpreted with experience.
Automatic writing: The ability to connect to the sub conscious and write information automatically while circumventing the conscious mind. A practitioner can also connect to an independent intelligence that guides their automatic writing and influence the information contained. We have met several psychics who posses this ability portraying remarkable results. Beginners in this practice should first practice connecting to their own sub conscious before venturing beyond. If the psychic is not experienced, they can easily be mislead by other forces who do not have their best interest at heart.
Clairvoyance: This ability is usually confused with the ability to see the future and its outcome. Clairvoyance is the ability to receive visions of future events. These events maybe clear, but for the most part are not. These visions are bits and pieces of a larger puzzle. Most bona fide psychics (including myself) have the ability of clairvoyance, but only through years of experience can one differentiate a vision from an outcome.
Channeling: The ability to circumvent the conscious and sub conscious in order to become a free vessel and invite a particular spirit or entity to be channeled through the body. My mother for example, was well known for her ability of channeling.
Divination: Is the ability of predicting the future through a broad spectrum of mediums which include Precognition (Simply knowing the future. This is a misused term because the ability gives you clumps of visions. Nobody, not even I can predict the future 100% because the space and time continuum is dynamic with variable changes that constantly take place. Only through many years of psychic practice can one distinguish between the possibilities and the probabilities of a predictions outcome.), Fortune Telling (most popular psychic tools are used in divination such as Tarot Cards, Crystal Balls, Pendulums, Palm Reading, etc.), and Prophecy (where messages are communicated to a prophet from the Divine Source. Psychics are not prophets and are usually confused with the term.).
Empathy: The ability to sense the emotions, needs and mindset of an individual by resonating with them. This is an ability most qualified Psychics posses. This ability becomes stronger through psychic practices.
Now that you have a better understanding of the different types of psychic abilities that exist, let go into some detail about the tools that are used in psychic readings. As I mentioned previously, these tools are mainly used in conjunction with divination ability. These tools, however, can be used to connect or amplify other abilities and it is left to the preference of the psychic.
Astrology: The zodiac system can be used as a starting point for a psychic reading.
Tarot Cards: A deck of cards that represents life, astrology, the elements and the human drama. It is a mapping system that can help a psychic see past, present and future events.
Crystal Ball: A crystal or leaded glass sphere used as a focusing tool to access psychic ability.
Coffee Cup: A reader asks one to drink a cup of coffee. They then proceed to look and read the residue left behind in the cup. This is a similar usage as that of a crystal ball.
Pendulums: A tool that the great Galileo obsessed about. A pointed object made of crystal, glass, wood, plastic or metal that hangs from a fixed point attached by string, leather, silk or chain. It is used to access sub conscious information. It is important to remember when using a pendulum to keep in mind you are accessing your subconscious and not other intelligence.
Regressional Therapist: Takes people back to past lives and recalls experiences and incidents in those past lives which may have some influence on their behavior or emotional state in their present life. Sometimes people have identified a connection with/or hidden recollection of such past life experiences.
These are just some of the main stream tools that psychics use. An experienced psychic can use any element at his or her disposal in order to connect, facilitate or amplify psychic ability. I myself use anything from photos and business cards to car keys and clothing to access information.
Psychic tools should never be mistaken for psychic ability. Tools posses no inherit magic. In the hands of a qualified practitioner, these psychic tools can help create wonderful and amazing results.
About Celebrity Psychic Ron Bard
As Chairman and Founder of Psychic Media International, Ron Bard has found his calling in life as an advisor to some of the richest and most powerful people around the world. His clientele is the envy of his peers. They range from powerful CEOs of American and Japanese conglomerates to Hollywood Celebrities.
Bard is also the son of the "Queen of Psychics," Yolana Bard, who was once named "New York's Best Psychic." Mr. Bard has taken his gift and used it to find missing kids. He's worked with top law enforcement agencies in the Unabomber case and is considered a trusted source in many complex cases today.
A litmus test good enough to attract Asahi TV in 1990. The network asked him and his mother a to come to Tokyo, along with the former police chief of Harrison, N.Y., to reenact the murder investigation of two girls, ages 14 and 15, who were found hog-tied and suffocated inside plastic bags. Bard and his mother had led the police to a site 20 miles from where the bodies were discovered. There the police found three drug dealers--one of whom confessed; all three were convicted. That launched Bard's career in Japan, home to half his clients, even though he does not speak Japanese.
Psychic Readings are available by appointment for Personal, Business, and Relationships from Ron Bard by calling his office at 818-763-0775 or 212-807-4954 or emailing ronbardoffice(at)gmail(dot)com. Visit http://www.RonBard.com for more information.
Ron Bard welcomes to the company Steve Baker as chief of investor relations and super motivational speaker Taka Arima (former president Honda Germany in charge of daily operations and motivation of 3000 international employees).
Visit us on Social Media:
Facebook http://www.facebook.com/ronald.bard
Facebook Fan Page http://www.facebook.com/pages/Ron-Bard/186418036877
Twitter: http://twitter.com/ronniebard
YouTube: http://www.youtube.com/user/ronbardsoffice?feature=CAQQwRs%3D