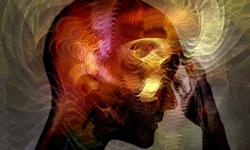 "When people are depressed, they can have difficulty concentrating, and this leads to forgetfulness." Genetic Health.com
(PRWEB) September 23, 2012
ZestNow.com, the website for women over 50, reports the 12 Reversible Conditions Mistaken for Alzheimer's.
Serious memory loss and mental confusion is not a normal part of aging. The surprising good news is that it may not be Alzheimer's or dementia, but a reversible condition which can be treated.
Infections, metabolic imbalances, and prescription or over the counter medications are just some of the causes for concern. ZestNow.com lists the medical conditions which may be mistaken for Alzheimer's.
ZestNow is the website that helps women live their best lives after 50. Relationships, Fashion, Beauty, Health & Happiness, Money & Retirement and Entertainment are covered with insightful articles relevant to mature women's lives. Many prominent writers cover their specialties.
Women over 50 are very interested in healthy living. In addition, they are often concerned about parents in nursing homes or hospitals who may be at risk. ZestNow.com provides information for them.