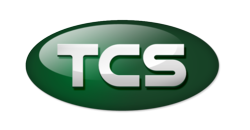 As TCS has been implementing TreadTracks™ to our beta partners, we have received the most excitement about the instantaneous feedback to everyone from the shop floor to upper management
Cookeville, TN (PRWEB) September 12, 2012
TCS Technologies announces its new cloud-based TreadTracks™ retread plant management system will be on display at the upcoming ITEC 2012 Show, September 18-20 in Cleveland, OH. The system, which manages the retread process from the time the tire is picked up through the finished delivery, is an enterprise grade system handling operations from 1 to 100+ locations and gives unprecedented visibility as to how to most efficiently manage your retread plant.
TreadTracks™ uses advanced touchscreen desktop and mobile interfaces to simplify the process for the end user and speed the flow of information throughout the system. By leveraging the interconnected components, managers can see in real-time the productivity of each aspect of their operations at each plant worldwide.
"As TCS has been implementing TreadTracks™ to our beta partners, we have received the most excitement about the instantaneous feedback to everyone from the shop floor to upper management," said Shawn Puckett, TCS's Director of Business Development. "This enables companies to solve problems before they occur, make better decisions, and manage their supply chain much quicker and more efficiently than they have ever been able to do."
TreadTracks™ works with existing hardware and follows industry standard practices and procedures to make moving to the system extremely simple. All customer data is easily accessible so it can integrate with not only TCS's TirePower™ software, but with most point of sale systems.
TreadTracks™ workstations and mobile interfaces are ruggedized and made for a global workforce. They utilize a unique multilingual interface, allowing workers to operate in the native language, further reducing errors in the production process.
"By leveraging our cloud technology, we take the worries of server management, software upgrades, and patches off of our customer's minds and allow them to focus on managing their operation," said Barry Reese, TCS President. "They'll always have the latest software. The last thing any plant manager wants is for their operations to be stopped while they're trying to troubleshoot technology problems."
Management features of the system include but are not limited to Production Scheduling, tracking of Raw Materials, Production and Fleet Reports, RAR tracking, and many more. Users of the system will be allowed to track tires through their retreading facility with bar code scanners, print labels at each checkpoint, and utilize long term tracking with the use of RFID tags.
Scheduled demonstrations will be given of this cutting-edge technology at the TCS booth (BOOTH # 632) during the upcoming ITEC 2012 Show in Cleveland, OH running from September 18-20. For more information about the TreadTracks™ System visit the TCS at the upcoming ITEC Show, or contact a TCS representative about TreadTracks™ at (888) 449-8473 or http://www.tcstire.com
About TCS Technologies:
TCS Technologies, a Microsoft Certified Partner, develops and markets both off-the-shelf and custom tire software solutions, web applications, ecommerce platforms, and support and consulting services to tire companies across the US and Canada. TCS has built a product base, which continues to prove itself as a revenue increasing, business streamlining asset to any size tire business. TCS has tools unmatched in the industry, and customization within each of its products to cater to the way tire dealers and retreaders do business. TCS's home office is located outside Nashville, TN with a second location in Salt Lake City, UT.
CONTACT:
TCS Technologies
888-449-8473
sales (at) tcstire (dot) com
http://www.tcstire.com