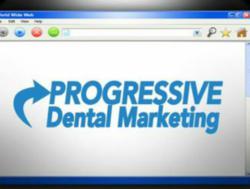 Palm Harbor, FL (PRWEB) September 13, 2012
Progressive Dental Marketing is excited to announce it has recently hired Richard Jacques to expand their social media offering for their client base. Even though he is new to the team, he is already actively monitoring Facebook accounts for many top doctors.
Jacques worked with business development prior to joining the team at PDM. He has managed social media accounts for multiple clients for over five years and is looking to add his knowledge to the PDM offerings. He gained expert experience handling social engagement, finding and communicating with fans, and building a level of trust with them while working for Atlantic Records.
His time at Atlantic Records is where his interest in social media peaked. "Working with the dental market here is an awesome challenge, because it's a small group. A local dentist doesn't need
100,000 fans, but the same principles holds true," said Jacques. He stresses good, quality content, communication and trust.
Along with managing Facebook, Linkedin and Twitter, helping clients maintain their reputation on sites such as Yelp and Citysearch are part of the overall strategy for PDM's social media marketing. PDM assures clients they will do all they can to increase local visibility through pay-per-click and SEO services.
Jacques explains how competitive social media marketing can be. "Right now it's the wild west out there when it comes to marketing companies coming up with a value for social media," said Jacques. "We wanted to provide positive value for our dentists, and produce something that would give them results without drowning them with cost."
About PDM
Progressive Dental Marketing has practiced several marketing strategies to bring dental professionals online visibility. Bart Knellinger, the founder of Progressive Dental Marketing, was born and raised in Palm Harbor, FL and grew up in his father's dental office. Combining his personal experiences with his widespread involvement in sales, he brings extensive clinical information to his marketing firm. Based out of Palm Harbor, FL, Progressive Dental Marketing offers periodontal and dental offices successful promotion approaches in radio, TV, direct mail, billboard and internet marketing. Focusing on dental professionals across the country, Progressive Dental Marketing aims to increase their visibility regardless of location or demographic. To learn more about Progressive Dental Marketing, visit their website,
http://www.progressivedentalmarketing.com and call (888)-600-4996.