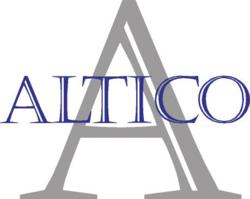 Marlborough, MA (PRWEB) September 18, 2012
Altico Advisors (http://www.AlticoAdvisors.com) - a Microsoft Gold Partner specializing in Microsoft Dynamics GP, Microsoft Dynamics CRM, Business Intelligence, and Integration Services – is pleased to announce their sponsorship of the CMLS2012 Boston Conference. This annual Council of Multiple Listing Services event will be held on September 26-28 at the Sheraton Boston Hotel and Altico client MLS Property Information Network (MLS PIN) is this year's local host.
This is the largest event of its kind for the MLS industry, providing invaluable information and unparalleled networking opportunities. Under this year's theme, "Today's Challenges, tomorrow's triumphs" topics to be covered include financing trends, tech powered real estate, protecting against data piracy, and real estate as the engine that drives the economy.
Altico Advisors will be showcasing their MLS Membership Management software solution, based on cutting edge Microsoft Dynamics GP and Microsoft Dynamics CRM technology. Altico has developed an application specifically designed for Multiple Listing Services that manages complex real estate relationships such as offices and agents, brokers, appraisers, locations, and subscription services through a single interface. The application provides easy reporting solutions and hooks into other systems as well as a front end Web site. In addition, the invoice process is streamlined by linking it to the cloud.
"We're pleased to support the CMLS Conference and our client, MLS PIN, the largest MLS in New England and one of the largest in the nation," says Altico President Mike Kean. "As an event sponsor we'll have the opportunity to demonstrate Altico's MLS Membership Management solution to conference attendees from across the United States. Our goal is to contribute to the success of these organizations and the important role they play in the real estate industry."
About Altico Advisors
Headquartered in Massachusetts, Altico Advisors implements and supports business, financial, and customer management software solutions for mid-market enterprises, primarily throughout New England. Altico is a Microsoft Gold Partner specializing in Microsoft Dynamics GP (Great Plains) for accounting and ERP, Microsoft Dynamics CRM for sales, marketing and service automation, and Business Intelligence (BI) systems for manufacturing, distribution, software development and service companies. In addition, Altico provides a wide variety of integration, consulting and advisory services, such as outsourced financial services, business and IT strategy alignment, software selection, and business analytics. http://www.AlticoAdvisors.com