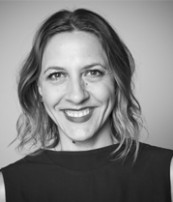 (PRWEB) September 13, 2012
The expanding Haute Design Network is pleased to welcome Paige Loczi, of Loczi Design, operating out of San Francisco, California. With a varied background and 10+ years of global project management, Loczi holds certificates in architecture and design, sustainability, and green project coordination. Paige Loczi and her firm work tirelessly to ensure superlative results which transcend trends, while continuing to contribute to the endeavor of a sustainable and environmentally-friendly world.
About Haute Design Network
Haute Design Network selects interior designers that have displayed a high level of expertise and accomplishment in their field. This exclusive circle of leading interior designers is invited to bring their past, current, and future work to Haute Living readers. Loczi and her colleagues are featured on Haute Design Network's comprehensive website as exclusive interior design professionals, along with daily blog posts, articles, and up-to-date reports related to design, real estate, and luxury. All this and more may be accessed by visiting http://www.hautedesignnetwork.com.
About Paige Loczi
At Loczi Design, our approach is personal, interactive and iterative. As Interior Designers, we provide an environment that truly reflects your style and taste. We select non-toxic finishes, sustainable materials and San Francisco / Bay Area sourced furniture and art, supporting both the environment and our community. To learn more about Loczi Design, visit http://www.hautedesignnetwork.com/designer/paige-loczi/.