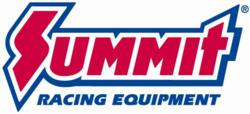 These real human stories show how vehicles can be a catalyst for cherished memories--Chip Foose
Tallmadge, OH (PRWEB) September 13, 2012
America's definitive car restoration show—and the man who made it legendary—is back.
"We're excited to be working with Chip and the rest of the Overhaulin' crew," said Jeff Winters, Chief Marketing Officer at Summit Racing. "We are involved with some fabulous car makeovers and also help deserving performance enthusiasts achieve their dreams."
Foose and his team—including co-host Chris Jacobs and fabrication expert Jessi Combs—will be turning vehicles into unique and breathtaking automotive works of art for their unsuspecting owners. The restoration projects feature deserving individuals ranging from returning veterans to those negatively impacted by the tough economy. Each car becomes a life-changing surprise for its owner.
"I am especially proud that the all-new Overhaulin' is about more than just cars," Foose said in a recent press release. "These real human stories show how vehicles can be a catalyst for cherished memories."
Summit Racing will be offering combos of the parts used on the Overhaulin' vehicles so enthusiasts and fans of the show can duplicate their favorite rides from the show. The combos will be posted soon on SummitRacing.com and Summit Racing's blog, OnAllCylinders.
For further information on Overhaulin' or Velocity go to velocity.discovery.com