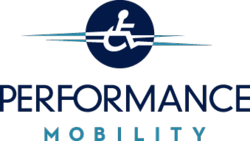 Portland, OR (PRWEB) September 12, 2012
Performance Mobility in Portland, Oregon announces Customer Appreciation Day on Saturday, September 15, 2012 from 10 AM to 4 PM. The entire Performance Mobility staff is very excited to host the open house with the opportunity to show current and new customers a great time and appreciation for their loyalty and business. There will be free delicious BBQ and beverages, a drawing for door prizes, including a big-screen LCD TV, manufacturer representatives on site, big discounts on mobility vehicles, and guest appearances to name a few of the highlights. It will be also be a chance for customers to meet some of the staff from the Performance Mobility stores in Colorado. Complimentary valet parking will be available for guests. In addition to a raffle for free gifts, visitors will be able to see the new 2012 Toyota Sienna, 2012 Honda Odyssey and 2012 Chrysler wheelchair accessible minivans.
The theme for this year's annual Customer Appreciation Day is football tail gating. So whether you are an Oregon Ducks fan or a supporter of the mighty Oregon Beavers, wear your favorite hat or shirt to show your allegiance to your team. The brand new wheelchair accessible vehicles will be available and there is always a great variety of pre-owned converted minivans to suit any wheelchair or scooter user's needs. As well as minivans that are wheelchair accessible, there are many products that we offer to make a disabled customer's everyday life as easy as possible. Please come in on Saturday, September 15, 2012 so that the Performance Mobility staff can show appreciation to all their amazing customers.
About Performance Mobility: Performance Mobility provides sales, service and rental of wheelchair accessible vans, scooter and wheelchair lifts, hand controls and other adaptive driving equipment. Performance Mobility is committed to serving the community with exceptional customer service and the highest quality, safest products available for transporting individuals with limited mobility. Performance Mobility serves Colorado, Wyoming, Oregon and Washington states from locations in Denver, Colorado, Colorado Springs, Colorado and Portland, Oregon.