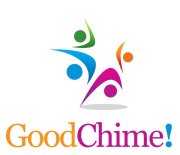 Membership is growing rapidly we are now over 100,000 members !
Mclean, VA (PRWEB) September 12, 2012
GoodChime!, a Social Media Platform dedicated to improving Health and Wellness by teaming with Athletes and Celebrities to launch Physical and Nutritional Challenges, reached 100,000 members today!
Since GoodChime!'s launch in March of 2012 membership has increased rapidly averaging over 500 new members each day. This rapid expansion of membership is due to the increase interest and awareness on Health and Wellness, a message that is highlighted by GoodChime!'s Champions of Health.
GoodChime!'s Champions of Health include –
Bret Michaels, Matthew McConaughey, Shannon Miller, Mario Lopez, Dara Torres, Ray Lewis, CC Sabathia, Gary Player, Isiah Thomas
GoodChime! Champions of Health led by Dr. Sreedhar Potarazu and his team use social media for social good. "Membership has increased by 50% just over the last month." said Dr Potarazu founder of GoodChime!
About GoodChime!
GoodChime!™ is a revolutionary new social media platform where people engage in meaningful dialogue within a safe community and participate in activities relevant to their health needs. Leveraging the power of celebrity brand, GoodChime engages consumers as active participants in better managing their health.