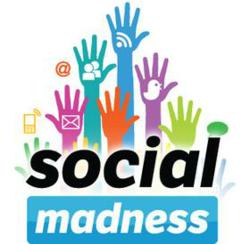 We are proud to represent Kansas City as a local entrepreneurial tech company, and honored to be recognized at a national level for our incredible social capabilities
Kansas City, MO (PRWEB) September 13, 2012
OneLouder Apps is excited to announce it has been named the small company winner of the 2012 Social Madness Contest presented by The American City Business Journals and Capital One Spark Business. The winners were announced Tuesday. OneLouder joins Hard Rock International and Target Corp. as the other winners in the medium and large company categories.
"We are proud to represent Kansas City as a local entrepreneurial tech company, and honored to be recognized at a national level for our incredible social capabilities," said Evan Conway, OneLouder president. "It's what we live and breathe every day as a company focused on building apps to keep mobile users connected to the things they love."
OneLouder was awarded $10,000 to donate toward the charity of its choice. The company selected Connecting for Good, a non-profit organization committed to closing the Digital Divide in the Kansas City area by helping provide broadband Internet access to low-income residents.
"There are great opportunities on the horizon for Kansas City with Google Fiber and other innovative tech initiatives," said Conway. "Connecting for Good is doing fantastic work to give everyone in Kansas City the opportunity to be a part of our technological advancement, regardless of income, and we are fortunate to be able to help support their cause."
"Connectivity and digital literacy have a profound impact on our community and we are extremely thankful for OneLouder's support in helping us raise attention and fund our cause," said Michael Liimatta, Founder of Connecting for Good. "Their donation will not only have a huge impact on getting more low-income families connected, but also the training and equipment they need to make the most of it."
Social Madness began in March with a call for nominations. The competition started June 1 with more than 4,000 companies nationwide. Points were determined by an algorithm, which included votes from the public, as well as traffic on Facebook, LinkedIn and Twitter. OneLouderApps defeated more than 63 companies in head-to-head competitions to with the national championship of Social Madness.
OneLouder has more than 3.65 million Twitter followers, ranking it No. 170 of more than 300 million Twitter accounts worldwide, according to TwitterCounter.com.
About OneLouder:
OneLouder is a leading mobile app and advertising developer focused on simplifying and organizing social content on mobile and tablet devices. The company has had more than 25 million downloads across its suite of apps including, TweetCaster, the world's #1 third party Twitter app, FriendCaster, CBS SportCaster, ChannelCaster, BaconReader, Slices, POWOW Messenger, and 1Weather. OneLouder has also created innovative ways to monetize apps in order to keep content free for people. For more information visit onelouder.com; follow us on Twitter and become a fan on Facebook.