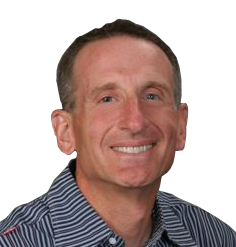 What type of family business are you planning for? Do we have a business-first family or a family-first business?
San Diego, California (PRWEB) September 13, 2012
Accountant Richard Muscio's analysis of situations do not always lead him down the path most travelled by. In his forward-thinking video presentation entitled "Business Succession Planning," Muscio asserts that solid, strategic, business planning should not be founded only on the precise drafting of documents and the most efficient number-crunching techniques in relation to reducing income taxes and wealth transfer taxes. Instead, business planning succession should focus on valuation, collaboration, and governance as the three imperative principles needed to ensure successful succession planning, whether for a large or a small business.
Since valuation, collaboration, and governance are considered "soft skills," they are often overlooked when strategically planning the transition of a business. Ignoring these human aspects of a business succession plan leads to dissatisfaction from clients when it comes to non-financial matters that stem from the lack of business continuity, after the sale or transfer of the business. Then, animosity often breeds between the previous owner(s) and the planning succession advisors, such as the business attorneys, CPAs, and other wealth advisors.
"The first question that should always be asked is: What type of family business are you planning for?" Muscio says, "Do we have a business-first family or a family-first business?" Muscio's advocation of valuation, collaboration, and governance foster not only stronger business continuity plans, but greater client satisfaction.
About Richard Muscio, CPA
Richard Muscio's firm, Friedman Brannen, is San Diego county's only CPA firm specializing in trust, gift, and estate tax and matters. While Muscio offers consulting services, primarily he serves the role "of counsel" to six Family Offices with their own "in-house" CPA/CFO in conjunction with the firm. In addition, he has a radio talk show, co-hosted with Joe Vecchio, which airs on Sundays from 7pm- 8pm. Pacific Standard Time on KFMB 760. The show features wealth management experts, along with other notable guests. Beyond his Family Office practice and his radio talk show, he also blogs at http://www.iymoney.com, with the posts focusing on current events, business people, political figures, legacy-building, money, and other issues related to your life. He is also a best-selling co-author, having recently collaborated with Greg S. Reid, among others, on "The Rise" project.