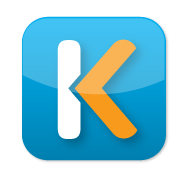 Register Transfer Domain Names with Kore Domains get Bulk Domain Registration Rates Search.
New York, NY (PRWEB) September 13, 2012
Kore Domains is offering the cheapest domain registration opportunities for customers looking to renew or change their existing domain name registrar, with an unbeatable deal on Domain Name Transfers and Bulk Domain Registrations.
Transfer the following Domain Names:

.COM Domains only $8.99/yr
.NET Domains Names only $7.99/yr
.ORG Domain only $6.99/yr
**All Domain Transfers include 1 year's free domain registration totally free of charge.**
Register Top Level Domain Names in Bulk:

COM Domains only $8.99/yr
.NET Domains Names $7.99/yr
.ORG Domain only $6.99/yr
Kore Domains offers the most competitive pricing on Bulk Domain Registration anywhere on the net.
Derek N, CEO of Kore Domains said "Entering Q4 of 2012, it has never been more important to Kore Domains that we offer our existing and new clients the best opportunity to position themselves in the online marketplace as well as providing the opportunity to register domains in bulk and protect their domain name registration with multiple and private domain registrations.
"We strive to offer all products that can enable our clients to successfully create and operate an online ecommerce solution and offer the capabilities to enable growth every step of the way."
Kore Domains offers Domain Name Registration, 4GH Cloud Web Hosting, Website Builders, Website Design, Search Engine Optimization tools, PPC Marketing opportunities and a lot more.
Visit http://www.koredomains.com
Tags
#cheap domain registration #bulk domains #domain transfers #cheap domain names #kore domains #domain names #domains