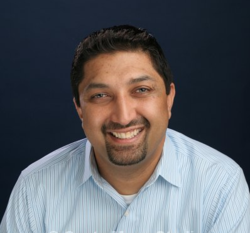 Sererra (has the) opportunity to again interact directly with users and partners ...
Irvine, CA (PRWEB) September 18, 2012
Sererra SFI, LLC., a world-leader in Green IT cloud business process and technology management, announced today it will again be a platinum sponsor of the Intacct Advantage 2012 Customer and Partner Conference, the cloud financial management conference of the year. The show will be held at The Omni Orlando Resort at ChampionsGate in Orlando, Florida October 17-19, 2012.
Sererra's leading expert, Sererra SFI, LLC. President Nik Puni, will be presenting Integrating Intacct and Salesforce.com during one of conference break-out sessions. During this presentation users will learn how to take a Salesforce and Intacct integration to the next level. Businesses that have connected Salesforce and Intacct have enjoyed a major reduction in DSO, dramatic productivity improvements in order management and much smoother lead-to-cash processes. This session will show attendees how to build upon this integration to support indirect billing, automatically create order entry transactions and recurring templates from a closed-won opportunity and manage and invoice usage records. Users will also learn best practices when building upon Intacct for Salesforce.
"Sponsoring and presenting at Intacct Advantage for the second year in a row presents Sererra with an opportunity to again interact directly with users and partners while allowing us to feature our wide range of process enhancement, implementation, integration and application development expertise" said Nik Puni, Sererra SFI President.
Sererra SFI, LLC. is highly experienced in the Green IT cloud technology industry and has performed hundreds of successful implementations of solutions to the mid-market. Sererra's expertise in ERP, CRM and eCommerce results in rapid and effective solutions for clients.
About Sererra
Sererra is a Premier VAR and Consulting Partner of Intacct with numerous successful implementations ranging from traditional financial management deployments to the most complex platform development and integration projects. Sererra is headquartered in Irvine, California and has world-wide locations, including Los Angeles, San Francisco, London, Sydney and Dubai. For more information, please visit http://www.sererra.com or call 877.276.3774.
About Intacct
Intacct is the cloud financial management company. Bringing cloud computing to finance and accounting, Intacct's award-winning applications are the preferred financial applications for AICPA business solutions. Intacct applications are used by thousands of organizations from startups to public companies and are designed to improve company performance and make finance more productive. Hundreds of leading CPA firms and Value Added Resellers offer Intacct to their clients. The Intacct system includes accounting, contract management, revenue management, project and fund accounting, inventory, purchasing, vendor management, financial consolidation and financial reporting applications, all delivered over the Internet via cloud computing. Intacct is headquartered in San Jose, California. For more information, please visit http://www.intacct.com or call 877- 437-7765. Connect with Intacct on LinkedIn, Facebook, Twitter or YouTube.