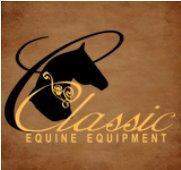 (PRWEB) September 14, 2012
What does the Nation's Capital National Park Mounted Police have in common with the Budweiser ClydesdaleS Breeding Center? They, and many other top horse owners, have called upon American owned and operated Classic Equine Equipment for their horse stalls and barn equipment.
"We go to great lengths to make sure our passion for quality and love for horses shows in the details of the products we produce – smoother edges that prevent scratches or scrapes; narrower spacing between grills to make sure that small hooves don't get caught; galvanized hand-welded steel frames that can endure all the punishment and abuse your horse can throw at them and keep on shining," according to Christy Schulthess, Director of Sales & Marketing.
Schulthess notes that Classic Equine Equipment specifically tailors every structure to the owner's needs. But it doesn't stop there. A horse's safety is the most important consideration when it comes to construction. Below are just a few reasons that Classic Equine Equipment is set apart from their competitors:

All standard products are made from pre-galvanized steel with provides rust inhibition and longevity to the product.
Bars on all horse stall components are fully welded, not tack welded providing more strength and stability.
On site powder coating is standard on all products.
Stall components come with a 5 year limited warranty.
Custom builds are our specialty! We can take your ideas and provide you equipment that is tailored to your needs.
Our hardware is unmatched: from stainless steel hinges too barrel hinges. Products that are built to last are the only thing we provide.
Professional and knowledgeable sales staff is here to provide you with assistance in selecting the perfect product for you. We even offer on-site visits upon request.
All steel products are made at our own manufacturing plant in Missouri! We are proud to have products that are made in the USA!!
Classic Equine Equipment is not just in the horse stall business. "From horse stalls to barn doors, stable flooring and entrance gates, Classic Equine Equipment offers the widest product line in the industry. And, our line continues to expand through innovation and strategic alliances," Schulthess says.
"At Classic Equine Equipment, we've earned our reputation as the leading producer of beautiful, innovative, and high-quality stalls and equipment by always putting horse and rider first. Our systems are built to endure the most rigorous of real world applications and remain safe, secure and beautiful."
ABOUT CLASSIC EQUINE EQUIPMENT
Classic Equine Equipment is an American-owned and operated company. Founded in 1991, the company has demonstrated a commitment to the ultimate care and safety of your horses. Though a lot has changed since then, our mission remains the same: To provide quality stall systems, barn components, exercisers and accessories to meet the needs of discriminating horse owners. We go to great lengths to make sure our passion for quality and love for the horse shows in the details of the products we produce.