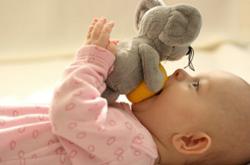 Childhood injuries come in a variety of forms, some inconsequential, and others catastrophic
Sacramento, CA (PRWEB) September 13, 2012
Eight premature babies were exposed to tuberculosis (TB) when a visitor with an active of tuberculosis visited the Methodist Hospital of Sacramento during the week of August 23, 2012. The visitor was diagnosed to be TB-positive on September 3, 2012 , after the person went to the emergency room for medical assistance, only to find out that TB was the culprit.
As reported by Huff Post on September 12th, during that period of time all babies were being treated in the neonatal intensive care unit, which is designed for either recovery of infants from a premature birth or breathing problems. As a precautionary measure, doctors gave all eight babies antibiotic treatments and plan to follow up with TB tests in six months to determine if any of them are infected. As verified by the Sacramento County's Public Health Officer none of the babies exhibited any TB symptoms. Fortunately because the visitor was in the early stages of TB and contact was established in a large room, the likelihood of the disease being contracted by any of the infants was minimal.
Pulmonary tuberculosis (TB) is caused by the bacteria Mycobacterium tuberculosis (M. tuberculosis). People can get TB by breathing in air droplets from a cough or sneeze of an infected person. This is called primary TB.
In the United States, most people recover from primary TB infection without further indication of the disease. The infection may stay inactive (dormant) for years. However, in some cases it can reactivate.
Most people who develop symptoms of a TB infection first became infected in the past. However, in some cases, the disease may become active within weeks after the primary infection.
John Demas, Sacramento children injury attorney, of the Demas Law Group, was alarmed by this situation. "Childhood injuries come in a variety of forms, some inconsequential, and others catastrophic. However, anytime a child is injured due to the negligence of another, they and their family have legal options for receiving compensation for damages through California personal injury laws"
The Demas Law Group, P.C. is a team of Sacramento children injury attorneys who work together dedicating themselves to providing legal representation to individuals and families who have been injured because of the negligence of others. The accident attorneys handle legal matters including auto injuries, pedestrian injuries, catastrophic injuries, DUI accident injuries, defective products injuries, medical malpractice, defective medications, nursing home abuse, general negligence and wrongful death cases.