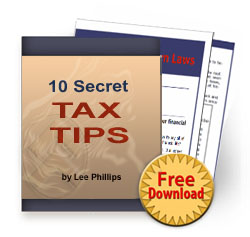 In today's hard times, frivolous litigation has increased, identity theft has gone up, and unfortunately successful people have become hated targets, because they make money
Tucson, AZ (PRWEB) September 14, 2012
Asset protection and estate planning Attorney Lee Phillips will be addressing the Tucson Chapter of AZREIA on Friday, September 14, 2012. The title of Mr. Phillips speech is "Using the Law to Make Money, Save Taxes and Protect Assets" Mr. Phillips will explain how to use the law to lower taxes, protect assets and make more money.
"In today's hard times, frivolous litigation has increased, identity theft has gone up, and unfortunately successful people have become hated targets, because they make money. We are a more litigious society and it is important to protect assets or one could loose them to a lawsuit," says Lee Phillips.
From a lawyer's perspective, there are a number of legal things that can be done to help folks survive a lawsuit and save on taxes. One of the best ways is to lower Adjusted Gross Income (AGI) and use legal tools to protect assets.
Find out how to lower AGI here
In today's economic and legal environment, everything is exposed and could be lost in an instant.
Mr. Phillips is an asset protection, tax planning and entity structuring attorney who has addressed thousands of men and women on these topics. Mr. Phillips serves as a counselor to the Supreme Court of the United States. He finds fulfillment in helping other people apply the law, not only to provide asset protection and estate planning, but to use it to structure businesses and save taxes helping them reach new financial heights.
Mr. Phillips is the author of 11 books, along with his latest book Guaranteed Millionaire. He has written hundreds of articles for professional people assisting them in finding various strategies to use the law to protect their property, save taxes and make additional money.
AZREIA Arizona Real Estate Investors Association is an association which specializes in helping members unwind the problems of investing in real estate. At the 2010 annual National Real Estate Investors Association Leadership Conference, AZREIA was presented the overall Award of Excellence recognizing it as the best in the country. They are the first organization to ever receive the award five-times. No other organization has earned this award more than twice.
The all day meeting, which is open to the public, will be held on Friday, September 14, 2012 Windmill Suites in Tucson, Arizona. Mr. Phillips presentation will begin at 6:00 p.m.
To learn more about Lee Phillips visit his official site at http://www.Legalees.com