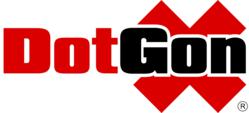 Westmister, CO (PRWEB) September 18, 2012
EJS Technologies recently launched a new product on Indiegogo that can be used to alleviate problems with the distribution of personal information, called DotGon. It only takes one leaked picture on the internet to destroy someone's life. Studies show that sexting has become a mainstream part of dating across multiple demographics, putting many individuals at risk taking into consideration that the person who received the image could decide to exploit it.
In 2007-2008, Jesse Logan sent her boyfriend a self-taken nude picture and before long, it spread throughout the school causing her to be harassed and bullied by the student body. Jesse committed suicide in July of that year after enduring months of torment from her classmates; she was 18. Jesse's case may be an extreme example of what can happen, but there are many victims whose lives have been severely impacted by the destructive use of another person's personal files, images or information. (SOURCE: http://today.msnbc.msn.com/id/29546030/ns/today-parenting_and_family/t/her-teen-committed-suicide-over-sexting/)
Named for the file extension used (image1.gon), DotGon is a file security system that takes a unique approach to the problem. It allows the file originator to exert their rights as the owner and place a set of constraints on the file consisting of number of views, view duration and time window before sending it to an individual. Recipients are bound by these constraints, and once the file has been terminated by views or time, it cannot be retrieved. Any copies of the file are also invalid, thus preventing the detrimental effect of message forwarding.
"Today it only takes one moment of indiscretion to create a lifetime of problems and we at EJS Technologies believe this should not be the case," said Doug Spaulding, CEO of EJS Technologies. "We built DotGon with the idea that not everything should live forever on the internet. People should have a choice to protect themselves."
About EJS Technologies:
Founded in 2010, EJS Technologies is a small team of software engineers in the Denver/Boulder area with over 50 years of combined software and IT experience. EJS Technologies took on the task of creating DotGon and over the past 2 ½ years, have filed a patent and have an alpha version almost ready for distribution. EJS Technologies is currently running a campaign for DotGon on the crowd funding site Indiegogo.
Doug Spaulding is available for interviews and can be reached at 720-998-4081 or via email at dspaulding(at)ejstechnologies(dot)com.
DotGon can also be found at:
http://www.Indigogo.com/dotgon
http://www.dotgon.com
DotGon can also be found on Facebook by searching for: DotGon.
Further Reading:
AARP – Sexting Not Just For Kids
http://www.aarp.org/relationships/love-sex/info-11-2009/sexting_not_just_for_kids.html
Futurity – For Young Adults, 'Sexting' Just Part of Dating
http://www.futurity.org/health-medicine/for-young-adults-sexting-just-part-of-dating/