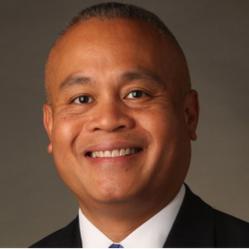 I was very fortunate to be a student and friend of Peter Drucker. I am honored to be part of the organization that is keeping Peter's name, ideas and spirit alive."
Claremont, CA (PRWEB) September 12, 2012
The Drucker Institute at Claremont Graduate University announced today that Joseph Lumarda, a senior vice president and investment counselor for Capital Group Private Client Services and a vice president of Capital Guardian Trust Co., has joined its Board of Advisors.
Prior to joining Capital, Lumarda spent 16 years at the California Community Foundation as a program officer, vice president for development and executive vice president and chief operating officer. During that time, he also served as an independent director for Capital Research and Management Co.'s Endowment funds, a series of investment portfolios designed exclusively for nonprofit organizations.
"Joe brings a tremendous amount of experience and expertise from both the private and nonprofit sectors," said Curt Pullen, the Drucker Institute's chairman and executive vice president of Herman Miller. "As a social enterprise looking to deepen its impact on the world while also making itself financially viable for the long term, that's just what the Institute needs."
Earlier in his career, Lumarda spent three years active duty and five years in the reserves with the U.S. Navy as a lieutenant and Naval flight officer on the P3 Orion anti-submarine warfare aircraft. He earned a BA in philosophy from Saint John's Seminary College and an EMBA from Claremont Graduate University's Peter F. Drucker and Masatoshi Ito Graduate School of Management. He is a member of the board of The Center for Nonprofit Management, Asian Pacific American Legal Center, Give2Asia, Saint Joseph Healthcare Foundation and Pasadena Child Health Foundation.
"As someone who studied with Peter Drucker and then has spent a distinguished career in two sectors applying what he learned, Joe is a perfect person to help us connect our rich legacy with where we're headed," said Rick Wartzman, the Institute's executive director.
Lumarda said he was proud to be joining the Drucker Institute board. "I was very fortunate to be a student and friend of Peter Drucker," he said. "As Peter helped me in my career and life overall, I hope to give back to the Drucker Institute. I am honored to be part of the organization that is keeping Peter's name, ideas and spirit alive."
About the Drucker Institute
The Drucker Institute at Claremont Graduate University is a social enterprise whose purpose is to strengthen society by igniting effective, responsible and joyful management. It does this by turning Peter Drucker's ideas and ideals into tools that are both practical and inspiring.
To meet its mission, the Institute hosts collaborative forums for executives from across all sectors; works with high school and middle school students to teach them basic management principles and equip them with lifelong tools for effectiveness; produces curricular material that distills Drucker's decades of leading-edge thinking, including a management training system called the Drucker Management Path; and acts as a hub for a worldwide network of Drucker Societies: volunteer-driven organizations that are using Drucker's teachings to bring about positive change in their local communities.
In addition, the Institute maintains a digital archive of Drucker's papers and other holdings related to the fields of management and leadership; undertakes research that builds on Drucker's writings; offers an annual $100,000 prize for nonprofit innovation; applies Drucker's work to current events (through a regular online column in Forbes by Institute Executive Director Rick Wartzman; a daily blog called the Drucker Exchange; and a monthly radio show called "Drucker on the Dial"); and hosts visiting fellows with Drucker-like insights and values.
The Institute is a close affiliate of the Peter F. Drucker and Masatoshi Ito Graduate School of Management, which is training the next generation of leaders and managers to do good while they do well. For more on the Drucker Institute, please visit: http://www.druckerinstitute.com.
About Claremont Graduate University
Founded in 1925, Claremont Graduate University is one of the top graduate schools in the United States. Our nine academic schools conduct leading-edge research and award masters and doctoral degrees in 22 disciplines. Because the world's problems are not simple or easily defined, diverse faculty and students research and study across the traditional discipline boundaries to create new and practical solutions for the major problems plaguing our world. A Southern California-based graduate school devoted entirely to graduate research and study, CGU boasts a low student-to-faculty ratio.