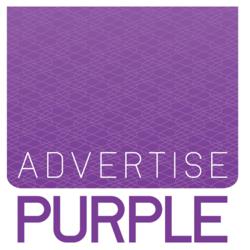 That data we have seen from our clients has shown ads are more targeted, and conversions are much higher from mobile ad inventory
Los Angeles, CA (PRWEB) September 12, 2012
Advertise Purple, LA's #1 Online Marketing Agency, met with Los Angeles Press to review the effects of Apple's new iPhone release on mobile based e-commerce purchases. Advertise Purple is a boutique online marketing and advertising agency that helps e-commerce companies and Internet retailers increase sales online. With Apple's unveil of the new iPhone 5 today, Apple is doing a big service to online retailers. According to a recent article posted at InternetRetailer.com, "the new iPhone boasts a larger screen, faster wireless connectivity, and a new operating system replete with features including Facebook integration and a digital wallet named Passbook." InternetRetailer.com also notes, "The iPhone 5 is 7.6 millimeters thick, 18% thinner than the iPhone 4S, and 112 grams, 20% lighter than the iPhone 4S. It features Apple's new A6 chip, which the company says is twice as fast as its previous A5 chip. Battery life is 8-10 hours, depending on how the device is being used; for example, 8 hours for 4G LTE browsing, 10 hours for watching video. The device also features an 8-megapixel camera."
So how is this going to affect e-commerce sales for medium and large Internet e-commerce companies? Los Angeles online marketing agency Advertise Purple's PR contact explains "Well, there are a few reasons this is going to boost sales this Holiday season for Internet retailers. Primarily, the increase in screen size is going to give shoppers a much easier time browsing online. Combined that with the fact smartphones account for 3% of all online sales now, and will account for 7% of all online sales by 2016, makes an obvious case for the increase."
In regards to how this will affect online sales, Advertise Purple's PR contact notes, "At the moment, ad inventory in mobile space is very, very affordable. This means Internet Retailers can run targeted ad in Google, Microsoft AdCenter to smart phone carriers, at fractions of the cost compared to traditional computer ad costs. That data we have seen from our clients has shown ads are more targeted, and conversions are much higher from mobile ad inventory. As a PPC management agency in Los Angeles, this information is vital to our clients."
Advertise Purple helps their clients drive targeted, high converting traffic to their online stores, so increasing mobile advertising channel is a going to be a staple in strategy moving forward. The questions we didn't get answered, Advertise Purple's PR contact was leaving town, was is how and if this will affect search engine optimization results. Well, there is always a next time.
For more on Los Angeles online marketing company Advertise Purple's strategies, visit http://www.AdvertisePurple.com
About Advertise Purple
Advertise Purple is a premier, boutique online marketing and advertising agency based out of Los Angeles, CA. Since 2009, Advertise Purple has offered a full suite of innovative and proven online marketing services, including affiliate management, search engine marketing, pay per click marketing (PPC), search engine optimization (SEO), email marketing, conversion rate optimization (CRO), landing page optimization (LPO), and analytics mining. Our in-house staff works directly with leading internet retailers and e-commerce sites, ensuring positive growth and return on invested marketing capital.