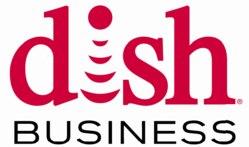 this deal will improve the in-room entertainment experience and is intended to drive higher levels of guest satisfaction
Denver, CO (PRWEB) September 20, 2012
Roomlinx Inc., a leading global hospitality company and the innovative developer of interactive TV (iTV) applications and media networks, announced a first-of-its-kind five year marketing and programming agreement with a prominent pay-TV provider in the United States, DISH Network Corp.
This agreement allows Roomlinx and DISH to bring DISH interactive marketing and high-definition programming via the Roomlinx iTV platform to guests at participating Hyatt hotels. It has been announced that by the end of 2013 Roomlinx will have installed its iTV system in as many as 60,000 rooms in participating U.S., Canada, and the Caribbean Hyatt hotels. Hyatt guests will be offered more than 40 HD channels with future plans to allow existing DISH customers to access their DISH Online content from their guest room TV and their home subscription package via Sling® Adapter. Roomlinx's proprietary iTV ad platform will include advertising for DISH residential services.
All parties receive significant benefits through this relationship. While DISH showcases its quality products to the desirable business and luxury leisure traveler, Roomlinx and the hotels that have installed the Roomlinx iTV system and DISH HD programming are anticipated to benefit from cost savings and advertising revenues resulting from the deal. As the 60,000 room installations progress, advertising revenues are expected to grow to a significant level and will be shared among Roomlinx and the participating Hyatt hotels.
Unique DISH relationship enabled by Roomlinx's powerful platform
DISH is presented a powerful marketing opportunity to reach guests at Hyatt hotels with in-room and in-hotel marketing assets through this deal, in addition to improving the Hyatt user experience and expanding entertainment options. Via interactive displays, logos, links and messages, DISH will be able to promote its consumer products and services using the Roomlinx proprietary ad platform and interactive programming guide.
According to Robert Grosz, vice president of Commercial Sales at DISH, "We view the guest room TV as a valuable tool for interacting with and introducing qualified prospects to our products and services. Roomlinx's versatile platform lets us develop interactive messages and place them strategically throughout the system so we can highlight our products and our value while targeting, engaging and driving viewers to action."
Roomlinx CEO Michael Wasik states, "System limitations of legacy providers have not allowed these types of incremental marketing opportunities previously. We expect this will be the first of many partnerships Roomlinx builds as we focus on growing our business by helping property owners grow theirs."
Roomlinx illustrates pioneering ingenuity in providing an innovative technology platform to foster new business relationships based on new sources of revenue and cost savings for hotel partners through the DISH relationship, as well as the delivery of integrated hotel technologies including in-room entertainment, high speed Internet and HD programming.
Hyatt hotels increase revenues, build guest loyalty
For Hyatt hotels and their guests who will benefit from the Roomlinx-DISH deal, this is an exciting opportunity. Pete Sears, senior vice president, operations for Hyatt Hotels & Resorts stated, "The agreement allows us to offer guests quality content from more sources at a reduced cost. As a result, this deal will improve the in-room entertainment experience and is intended to drive higher levels of guest satisfaction. We also look forward to capturing new revenues for owners of Hyatt hotels in connection with DISH's in-room marketing initiatives and leveraging DISH's leading content products and technologies."
About DISH
DISH Network Corporation, through its subsidiary DISH Network L.L.C., provides approximately 14.061 million satellite TV customers, as of June 30, 2012, with the highest quality programming and technology with the most choices at the best value, including HD Free for Life. Subscribers enjoy the largest high definition line-up with more than 200 national HD channels, the most international channels, and award-winning HD and DVR technology. DISH Network Corporation's subsidiary, Blockbuster L.L.C., delivers family entertainment to millions of customers around the world. DISH Network Corporation is a Fortune 200 company. Visit commercial.dish.com.
About Hyatt Hotels Corporation
Hyatt Hotels Corporation, headquartered in Chicago, is a leading global hospitality company with a proud heritage of making guests feel more than welcome. Thousands of members of the Hyatt family strive to make a difference in the lives of the guests they encounter every day by providing authentic hospitality. The Company's subsidiaries manage, franchise, own and develop hotels and resorts under the Hyatt®, Park Hyatt®, Andaz®, Grand Hyatt®, Hyatt Regency®, Hyatt Place® and Hyatt HouseTM. Hyatt House is changing its brand identity from Hyatt Summerfield Suites®. Hyatt Residential Group, Inc., a Hyatt Hotels Corporation subsidiary, develops, operates, markets or licenses Hyatt ResidencesTM and Hyatt Residence ClubTM. As of June 30, 2012, the Company's worldwide portfolio consisted of 492 properties in 45 countries. For more information, please visit http://www.hyatt.com.
About Roomlinx
Headquartered in Broomfield, Colorado, Roomlinx, Inc. develops interactive TV applications for the hospitality industry, serving hoteliers in the United States, Canada and selected global markets. The company delivers world-class in-room entertainment technology, allowing hotel guests to enjoy the best of HD TV, the Internet, PC functionality and Video on Demand. For more information, visit http://www.roomlinx.com.