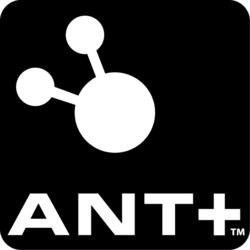 ANT+ is without question the most important interoperable ULP wireless technology in the world today –with currently over 30 million ANT+ devices in the market and a particular strength in the sports & fitness and health & wellness segments
Oslo, Norway / Cochrane, Alberta (PRWEB) September 12, 2012
Ultra low power (ULP) RF specialist Nordic Semiconductor ASA and ANT Wireless ("ANT" http://www.thisisant.com), a division of Dynastream Innovations Inc., today announce the joint development of a multi-protocol ANT+™ and Bluetooth® low energy combo single chip solution.
The new IC will join Nordic Semiconductor's recently released nRF51 Series and complement the company's already released standalone nRF51822 Bluetooth low energy and nRF51422 ANT+ SoCs with an additional SoC that supports both technologies concurrently.
ANT+ is without question the most important interoperable ULP wireless technology in the world today –with currently over 30 million ANT+ devices in the market and a particular strength in the sports & fitness and health & wellness segments. Proven application examples include: bicycle power, bicycle speed and cadence, fitness equipment, stride-based speed and distance, multi-sport speed and distance, blood pressure, heart rate monitoring, weight scales, geocaching, audio control, fitness equipment, light electric vehicles, and environment (temperature) control.
In parallel there has been a rapid adoption of Bluetooth low energy in the smartphone, tablet and PC space including the Apple iPhone, iPad, and Mac OS X; Samsung Galaxy SIII; and Microsoft Windows 8.
The upcoming nRF51 Series ANT+ and Bluetooth low energy multi-protocol combo solution will enable designers to create products that leverage both wireless ecosystems while paying no cost or size penalty for having two separate radios in their products.
"We're excited to pass this huge cross-platform advancement with the choice for superior functionality on to manufacturers, brands, and ultimately the consumer," states Rod Morris, VP, Dynastream. "As radio technology becomes more integrated and silicon becomes smaller, the high efficiencies of ANT+ allow us to combine multi protocols and multi functions. ANT+ functionality is already natively integrated into many smartphones and portable devices. By providing access to Bluetooth low energy, the 30 million available ANT+ products will now be enabled to interact with all smartphones and portable devices."
"Multi-protocol combo solutions were one of the key drivers behind the development of our new nRF51 Series ICs and we are delighted to announce this joint development with ANT Wireless," says Thomas Embla Bonnerud, Director of Product Management at Nordic Semiconductor. "We believe this new combo solution will represent the 'ultimate' solution for ultra-low power wireless connectivity as it's all about maximizing the accessible ecosystem for new products. With this combo solution customers can build products that tap into both ANT+ and Bluetooth low energy with ease."
About the nRF51 Series
tinyurl.com/nRF51
About ANT / ANT+
http://www.thisisant.com
About ANT Wireless
http://www.thisisant.com/company
About Nordic Semiconductor
tinyurl.com/NordicSemi