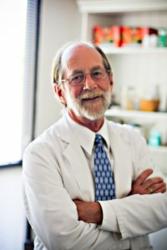 The good news is that we can perform an upper cervical examination to determine if chiropractic care can reduce your allergic and asthmatic reactions
Sunnyvale, CA (PRWEB) September 13, 2012
The DeVoss Chiropractic Office had made a name for itself within the Sunnyvale, Santa Clara and Mountain View areas for providing top-notch chiropractic services, back pain relief, nutrition counseling, wellness coaching and carpal tunnel treatment. But some may be surprised in the fact that the chiropractic clinic can also provide relief of seasonal allergies.
According to the clinic's website, "Allergies are often treated with chiropractic care. Many allergic and asthmatic reactions are caused by hypersensitivity of the immune system and/or respiratory system."
It explains that the brain and spinal cord control the proper functioning of the immune and respiratory system. If the neck is misaligned, the result could be the inability of the nervous system to function properly, thus the possibility of the body displaying, producing or exaggerating asthmatic or allergic symptoms.
"The good news is that we can perform an upper cervical examination to determine if chiropractic care can reduce your allergic and asthmatic reactions," says the website.
Moreover, chiropractic care at DeVoss Chiropractic Office addresses other health issues for the whole family, such as: pinched nerve, slipped disc, whiplash, scoliosis, PMS, pregnancy, bedwetting, colic, ADHD, osteoarthritis, ear infections, and many more. The clinic also has nutrition counseling, wellness coach, and carpal tunnel treatment.
For more information about chiropractic care for allergies or other needs, please call 650-209-8486 or go to http://www.devoss.com. DeVoss Chiropractice Office is located at 489 E. Evelyn Ave. in Sunnyvale.
About DeVoss Chiropractic Office
DeVoss Chiropractic Office is dedicated to helping clients in the Sunnyvale, Santa Clara and Mountain View areas achieve their wellness objectives. Combining skill and expertise that spans the entire chiropractic spectrum, Dr. B. Scot DeVoss teaches and practices the true principles of chiropractic wellness to ensure better health and a better way of life. Services include back pain relief, nutrition counseling, corrective exercises, spinal and postural screenings, lifestyle advice and physiotherapy.