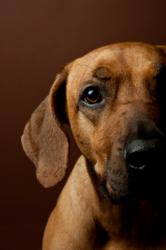 VitaHound's dog supplements provide superior benefits to dog health.
Phoenix, Az (PRWEB) September 15, 2012
Today our pets live inside with us, and their general hygiene is no longer being ignored, the family dog's itching, shedding and odor now triggers concern, the unhealthy conditions of their skin and coat are no longer ignored. The large pet food companies are marketing new foods and health care products absent any real R&D, resulting in products that provide almost no benefit to the dog's health. However the VitaHound company was recently recognized for their superior dog supplement formulation by Arizona's largest supplement manufactures. The announcement co insides with the expansion of VitaHound's manufacturing capacity. The dedicated staff at VitaHound Dog Nutrition Products has been utilizing valuable research in the commercial agriculture industry developed for raising healthy livestock. In turns out that this research is highly relevant to the canine physiology and has been proven to be a sound scientific source for their dog supplements.
The VitaHound company is delivering the innovation in dog supplement formulations that truly advance a dog's health. While the established brands focus on marketing, VitaHound's staff continually researches the natural compounds that truly improve canine health. James Bennitt an established expert in canine supplements heads the board that awarded VitaHound with this years leader in pet supplement innovation, commented "The VitaHound people understand the importance of research and their dog supplement product has proven its superiority."
VitaHound's founder Bruce Harte developed their powerful formulation to assist the numerous dogs that visited the Harte's stables and attempted to tag along with their owners on long trail rides. Mr. Harte emphasized "the supplements ingredients where chosen exclusively on their scientific health benefits to the canine digestive process without consideration of cost."
The commercial viability of the VitaHound Dog Supplement results from the positive side effects derived from significant improvements to the dog's digestive process, this includes the repairing of the dog 's immune system. Mr. Harte indicated "the supplements original target was to strengthen the dog's digestive process permitting them to fully assimilate the nutrients in their food". Extensive studies show the supplement worked so well the dog's immune system stop developing allergic reactions to the ingredients in their food. The result was a dog supplement that stopped the itching, shedding, and odor most dog's experience from unhealthy skin and coats.
Beyond their products VitaHound provides their customers an extensive online library filled with heavily researched articles on canine health and well-being. To learn more visit the http://www.VitaHound.com site.