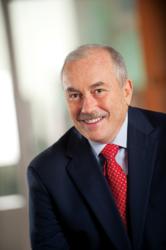 I am thrilled to have an education industry luminary of Mike's caliber join our board. - Randy Jones, Regent CEO
Frederick, MD (PRWEB) September 13, 2012
Regent Education, first Software-as-a-Service provider of financial aid management software solutions for higher education institutions, announces the addition of education industry veteran Mike Offerman to the company's Board of Directors.
Offerman serves as President Emeritus at Capella Education Co., an accredited university that provides online degree programs to working adults. He had served as President of Capella University from 2001 through 2007, and returned as Interim President from 2010-2011. Prior to Capella, Offerman had a 15-year career with the University of Wisconsin where, as dean, he guided the university's distance learning program through the transition from correspondence to online. He has also served as a leader of Transparency by Design, a national consumer information and accountability effort for colleges and universities serving adult distance learning students.
"Regent has firmly established itself as the leading provider of web-based solutions for automating financial aid management," said Offerman. "I'm delighted to join the board of such an exciting and important company, and I look forward to contributing to its continued success."
Offerman joins Wright Steenrod (Principal at Chrysalis Ventures), Robert Morton (former SVP of Marketing at Blackboard, Inc.), Doug Cobb (Entrepreneur-in-Residence at Chrysalis Ventures and former CEO of Appriss, Inc.), Sever Totia (Principal at Edison Ventures), and Randy Jones (Regent's Chief Executive Officer) on the company's board.
"I am thrilled to have an education industry luminary of Mike's caliber join our board," said Jones. "His experience working with distance learning and non-standard term enrollment environments will prove invaluable as we expand the footprint of our best-of-breed financial aid management solutions."
About Regent Education
Regent Education is a Frederick, MD-based provider of web-based financial aid management and enrollment optimization solutions specifically designed to address the unique needs of schools and students using non-standard term enrollments. The company's flagship product, Regent Enterprise, standardizes and automates the entire financial aid life cycle, with the result that processes that previously took weeks take just minutes. Regent's Student Needs Application Platform, or SNAP, optimizes the student enrollment process by providing students with real-time financial aid award letters, giving customer institutions a valuable first-mover advantage and reducing the cost per enrollment. Regent offers its solutions in a software-as-a-service model that helps education institutions increase enrollment, improve retention, speed student processing, mitigate compliance risks and deliver bottom-line results. Regent is backed by Chrysalis Ventures and Edison Ventures.